When Laban Musinguzi set out to do his weekend shopping, he thought it would be an ordinary shopping spree. After purchasing 4 750ml bottles of Uganda Waragi, he was approached by the UG Mix Maestro team and told about the ongoing campaign to recognize and celebrate deejay talent across Uganda. He purchased 6 more bottles of the spirit brand and entered the draw to win a fully-paid house party. And that was how his Saturday evening story began.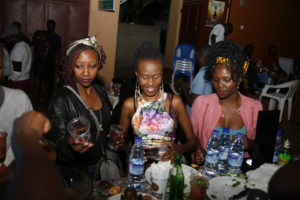 Laban hosted his house party in Kyaliwajjala, drawing a crowd of party goers from within his social circles. The event started shortly after 7pm and filled up quickly. The guests were treated to an all Uganda Waragi cocktail night laced with loud music, food and lots of dance competitions. DJ Deno manned the turntables and kept his energetic audience on their feet till dawn.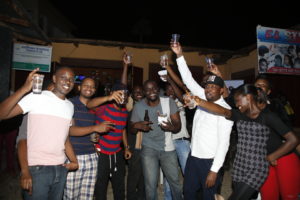 Laban is the 2nd house party winner since the UG Mix Maestro campaign began a little over a month ago. When Uganda Waragi launched the three-month long campaign, Brand Manager Roy Tumwizere revealed that they would be spicing things up by throwing fully-sponsored and exciting house parties. The sponsors indeed fulfilled their promise.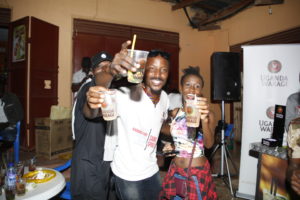 Uganda Waragi's Mix Maestro is underway in all regions in Uganda for three months, and is featuring activities like bar activations, in-store promotional offers, house parties and regional tours. The three month long UG Mix Maestro campaign, which is running in partnership with the DJ Association of Uganda, is seeking to recognize and celebrate deejay talent across the country.
Comments
comments