Final appearances for celebrated sportsmen are supposed to be moments of joy but it does not always happen that way.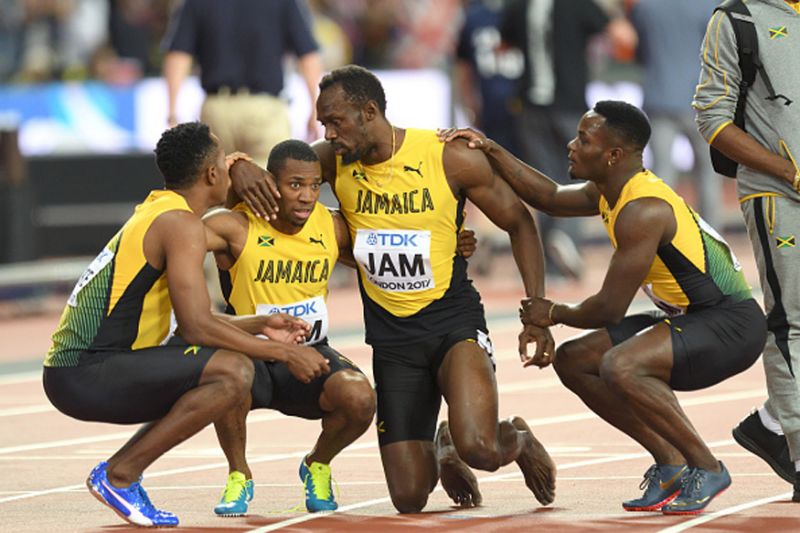 When an exceptional athlete comes along and dominates their sport, it is only natural that the adoring crowd he or she captivated wishes for them nothing but a final hurrah that ends in glory. Fate, however, does not always pay attention to the script. Sprint king Usain Bolt had checked into London at the start of August with the grand plan to bid farewell to an admiring world audience with two dashes to gold.
Yet, after spectacular failure in the 100m race the Jamaican had owned for a decade, came outright tragedy as a glittering medal-laden career ended in pain last weekend—for Bolt who even failed to make it to the finish in the 4×100-meter relay final, as well as a shocked London arena that found itself at the wrong end of history. An injury suffered mid-race by the 30-year-old great was the worst possible way to sign out, but he is not certainly not short of company in terms of great athletes who got a 'brutal' send-off.
Mo Farah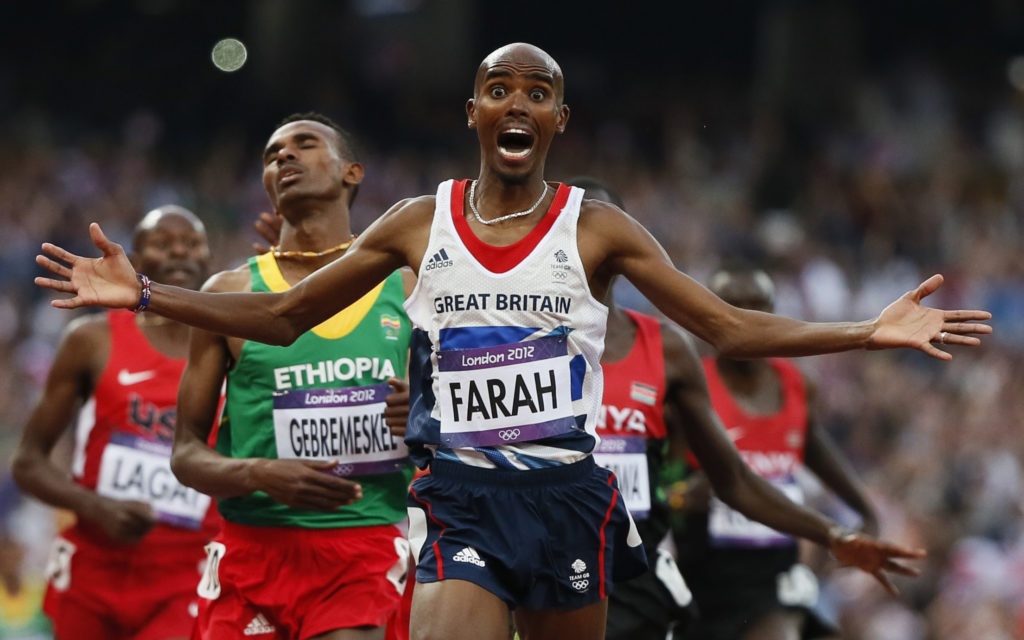 Like Bolt at the 2017 IAAF World Championships, legendary Great Britain long distance runner Sir Mo Farah failed to complete his dream golden farewell to track competition despite racing on home soil. While many fans had hoped to witness Mo Farah win a record medal double having won gold in the 10,000m race, his 5,000m rivals had other ideas, and in the end, the Somali-born athlete who had dominated the 5,000m and 10,000m track events since 2011 had to scrape to win silver in his final race before an upcoming switch to marathons.
Zinedine Zidane
The best French footballer of his generation, Zinedine Zidane was the toast of contemporary French football as he had won World Cup 1998, Euro 2000, as well as the Ballon d'Or in 1998 and FIFA World Player of the Year award three times. Having announced that he would be retiring after the 2006 World Cup, France's charge into the final was supposed to give Zizou the perfect sendoff—until Marco Materazzi happened. An argument and a firm head butt later, all the maestro's good work over the past four weeks was no more and Italy would go on to win the game on penalties.
Mike Tyson
The self-styled 'Baddest Man on the Planet', Mike Tyson announced his retirement shortly after losing to an unheralded Irishman Kevin McBride on a sixth-round technical knockout in 2005. Tyson, the two-time heavyweight champion in that very fight looked exhausted that he even failed to answer the bell for round seven. "I don't have the guts to stay in this sport anymore. I don't want to disrespect the sport that I love. I am sorry for the fans that paid for this. I wish I could have done better, but it's time to move on," Tyson said after that fight. It was a truly sad way to end a career in a sport where Tyson had become the youngest world heavyweight champion aged just 20.



Comments
comments