On Tuesday, the country got shocked after revelations that Bank of Uganda splurged Shs125m on 350 pens to commemorate its 50th anniversary. That's Shs357,000 per pen, and it understandably caused an uproar considering our economy and the fact that a pen goes for about Shs1,000, but when it comes to the most expensive pens in the world, all the BoU pens combined don't measure up.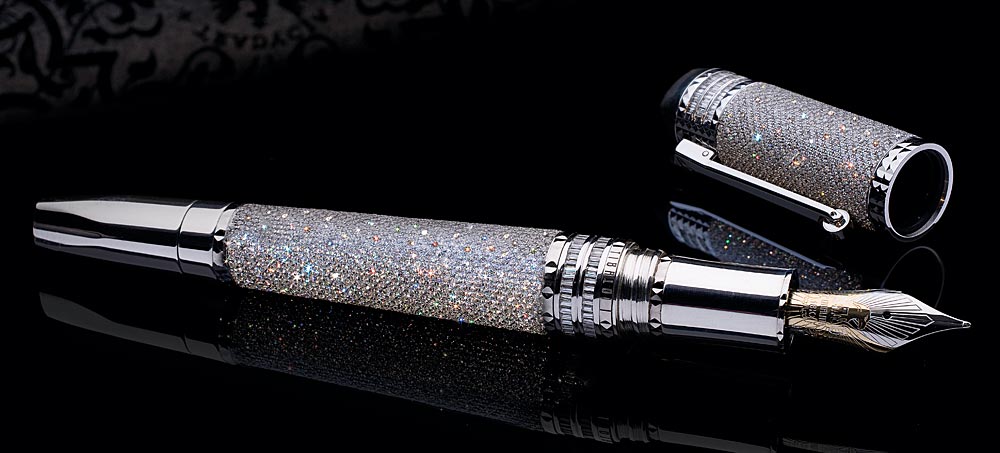 1) Fulgor Nocturnus by Tibaldi — $8m (Shs28.8b)
Italian pen maker Tibaldi specialises in proportion, design, and excellent technical execution. Based on the Divine Proportion of Phi, the ratio between the cap and the visible portion of the barrel of the Fulgor Nocturnus equals exactly 1.618 when the pen is closed. This gorgeous writing instrument is encrusted with 945 black diamonds with 123 rubies around the rim. Don't look for the Fulgor Nocturnus in any store; only one was ever made – and it sold for $8m at a charity auction in Shanghai.
---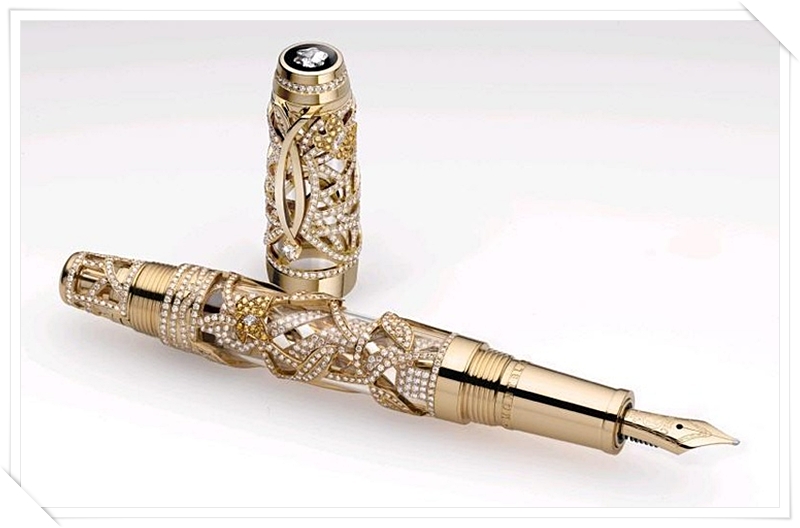 2)Montblanc Boehme Royal Pen — $1.5m (Shs5.4b)
This pen features an 18-carat gold, platinum plated retractable nib. The barrel and cap are crafted from 18-carat white gold and encrusted with more than 1,430 diamonds. The distinctive Montblanc star logo consists of 18 diamonds and 18-carat white gold rings. A paramount cut diamond highlights the clip. The Shs5.4b asking price places the Boehme Royal Pen among the most elite writing instruments.
---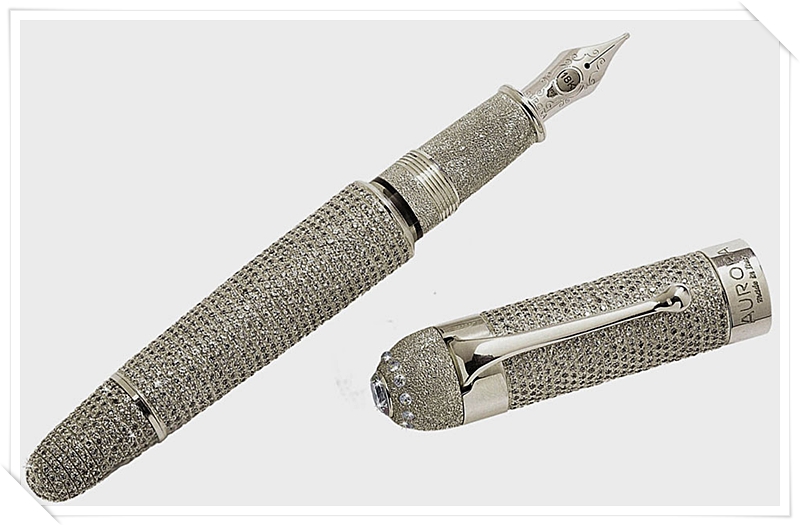 3) Diamante by Aurora — $1.28m (Shs4.6b)
A pen so exclusive that only one is created every year, the Diamante is encrusted with more than 30 carats of diamonds on a solid platinum barrel. It's also topped with an even larger diamond and has a nib of 18-carat gold. The discerning purchaser can also have the pen emblazoned with the family coat of arms, a signature or a portrait. There is no set price for the pen, but the best estimate is $1.28m (Shs4.6b).
---
4) Heaven Gold Pen by Anita Tan — $995,510 (Shs3.58b)
Designed by a woman for women, the Heaven Gold Pen draws its inspiration from the changing alignment of the planets. Its design includes 161 brilliantly coloured diamonds circling a 43-carat Tsavorite gemstone estimated to be more than 2 billion years old.
---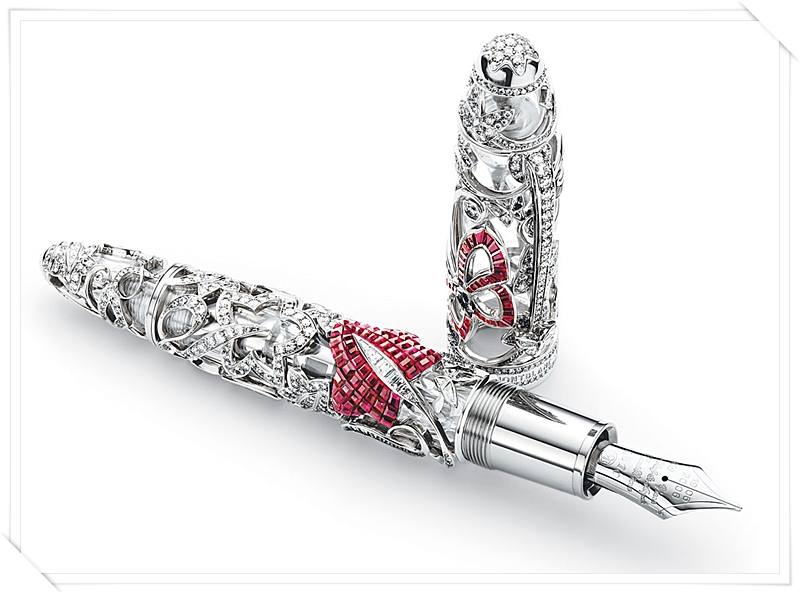 5) Mystery Masterpiece by Montblanc and Van Cleef and Arpels — $730,000 (Shs2.6b)
The collaboration behind the creation of the Mystery Masterpiece required more than a year and a half of efforts by skilled artisans and was available with 30 carats of encrusted gems in your choice of three variations: rubies, sapphires or emeralds. Each edition also featured more than 800 diamond accents. Only three units of each variation were ever made.
---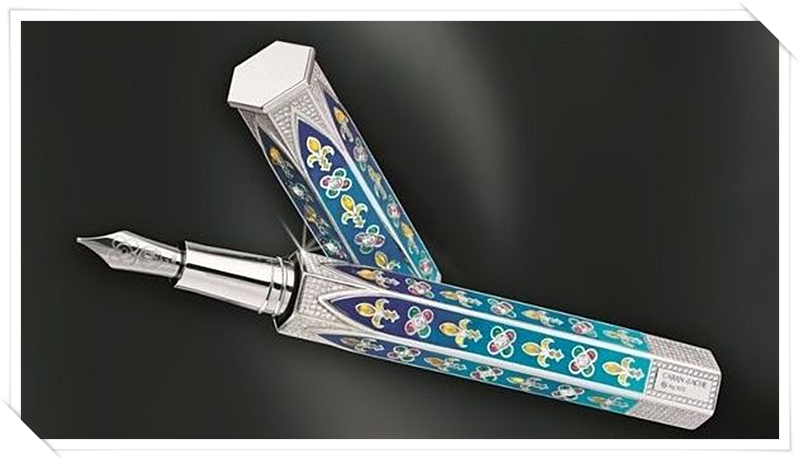 6) Caran d'Ache Gothica Pen — $406,450 (Shs1.4b)
The Swiss made Gotica pen, was first unveiled in China. Celebrating Gothic art and architecture, the Gotica is crafted with six rhodium coated solid silver faces, each decorated with Gothic elements such as fleurs-de-lis and rosettes. The Gotica is also encrusted with 892 diamonds weighing 7.1 carats; the rosettes feature 72 rubies and 72 emeralds.
---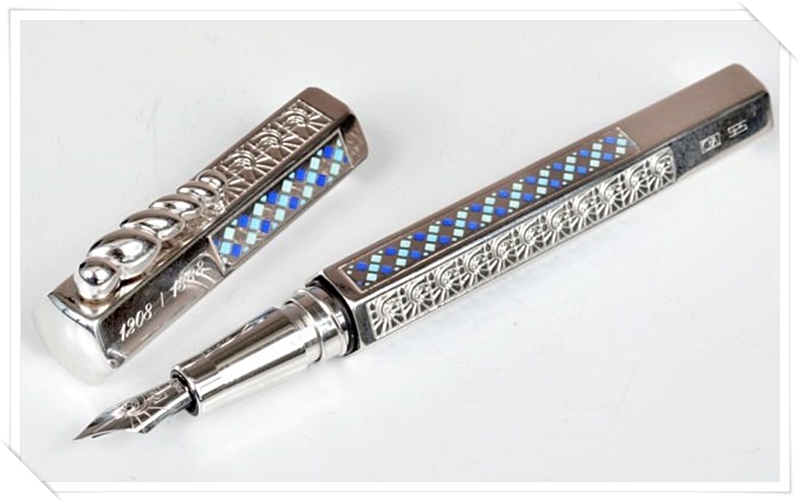 7) La Modernista Diamond Pen — $265,000 (Shs954m)
Another offering from Caran d'Ache of Switzerland, the La Modernista Diamond Pen was created in 1999 to honour architect Antonio Gaudi, who died in 1926. Crafted of solid silver components coated in rhodium, La Modernista has an 18-carat gold nib, also coated in rhodium. Encrusted with 5,072 Wesselton diamonds weighing 20 carats and 96 rubies weighing 32 carats, La Modernista required six months of labour by master jeweller Robert Perron. This masterpiece was sold for $265,000 by Harrods in London in 2001 to a very lucky anonymous buyer.
---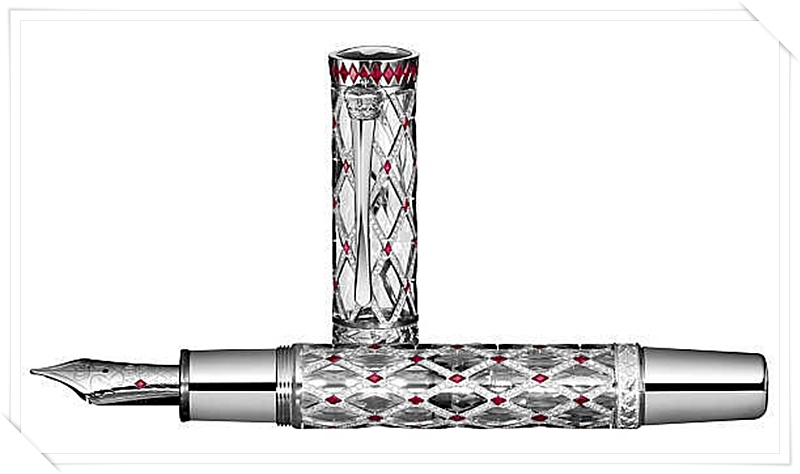 8) Prince Rainier III Limited Edition 81 Pen — $256,000 (Shs954m)
How limited, you might ask? Only 81 individual units of the Prince Rainier III Limited Edition 81 Pen have ever been made. Each pen is crafted with 18-carat white gold and encrusted with 996 diamonds and 96 rubies, but the inner workings of the pen are still visible. There are 19 rubies attached to the clip ring and the 18-carat gold nib also features two rubies. The original price was $256,010 – but the current value is undoubtedly much higher – if you can track one down.
---
9) Limited Edition Boehme Papillion Pen by Montblanc — $230,410 (Shs829m)
Another limited edition, the Boehme Papillion Pen is available in white, yellow or rose-coloured gold, and encrusted with more than 1,400 diamonds and sapphires that reach the internal spring mechanism. Butterflies grace the cap and body while the distinctive Montblanc diamond is featured at the top.
---

10) Perrier-Jouët Anniversary Edition pen by Omas — $134,700(Shs485m)
A collaboration between Champagne maker Perrier and Omas, each limited edition Anniversary pen is handcrafted in green resin, to reflect the color of Champagne bottles. The bicentennial logo matches the Art Nouveau flower featured on Perrier-Jouët Cuvée Belle Époque bottles. The Anniversary Edition pen also features an 18-carat gold nib engraved with the bicentennial logo. An exclusive lot of 20 pens were crafted of pink gold and available by special order. The original asking price of $134,700 each has likely been eclipsed. Only 1,811 units of the Anniversary Edition pen were ever created.
Comments
comments