Yesterday, singer Bebe Cool's eldest son- Allan Ssali aka Allan Hendrick turned 22 years of age. Please join us to wish Allan a happy belated birthday; happy b.d Allan!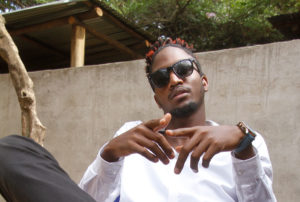 But as has been the singer's norm- to reward his children with big presents on their big days, Bebe went out of his way and donated his Mercedes Benz C200 to his son as a birthday present.




As you read this, Allan has since graduated from the ageing Toyota Opa to the silver grey Mercedes!
Although the singer chose to keep this off social media, a close source within Bebe's circles tipped us off and indeed we bumped into Allan parking his new ride around the Kampala Serena hotel on Wednesday evening.
Allan insisted he could not comment, but he told us that he was proud of his papa; "Papa is the best; he has given me so much that I can't begin to tell the world, and I trust he will keep giving me more and more; God bless him," Allan told us




Comments
comments