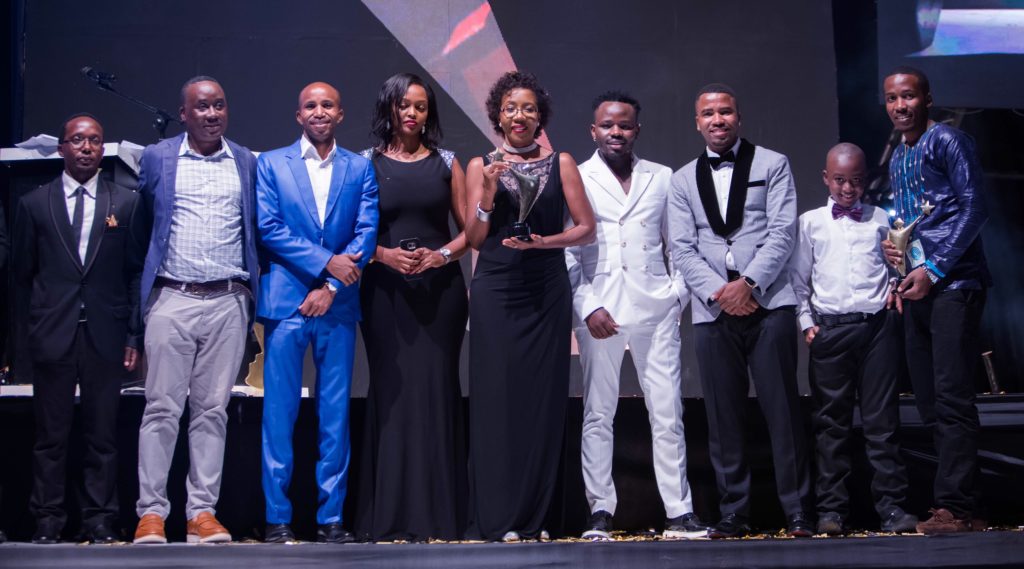 It was a night of glitz and glamour sprinkled with doses of inspiration as the 2017 Young Achievers Awards winners were announced on August 12th, the International Youth Day, at Kampala Serena Hotel.
The Young Achievers Awards, is an award program that was started over five years ago to identify and recognize young people in Uganda that have demonstrated excellence, innovation and leadership in their respective fields.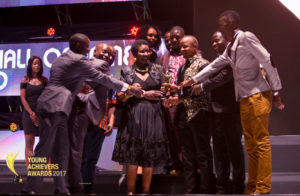 "The awards overall objective is to showcase the best examples of young entrepreneurs and leaders to serve as examples for their peers, so that they may inspire an entire generation to do just as much or even more." Said Humphrey Nabimanya, the Team Leader & Founder of Reach A Hand Uganda.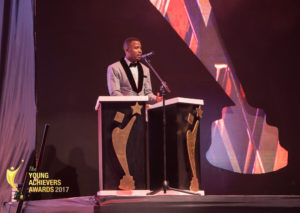 Ever since its inception the Young Achievers Awards has established itself as arguably the most prestigious awards' event of its kind in the region.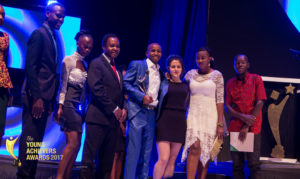 "It is a great privilege and joy for us at Vodafone Uganda through our youth livelihoods project Jump by Vodafone that seeks to use the power of the internet to promote youth empowerment through e-learning, to be part of this year's edition of the Young Achievers Awards." Said Progress Chisenga, Vodafone Uganda Marketing Manager.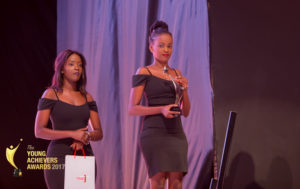 This year's edition of the awards which was announced on January 23rd, attracted over 300 applicants from different parts of the country that were vetted by two panels of distinguished judges.
Overall Young Achiever of the Year
ZIlla Mary Arach, Co-Founder of Lacel Technologies
Winner for the Young Achievers Award for Business is;
Ricky Papa Thompson, Co-Founder of SafeBoda
Winner for the Young Achievers Award for Outstanding Sports Personality is;
Jacob Kiplimo, Athlete
Winner for the Young Achievers Award for Media and Journalism Excellence is;
Ronald Wandera, Founder of ugextra.com
winner for the Young Achievers Award for Innovations & ICT is;
Gerald Otim, Co-Founder & Chief Operations Officer, Ensibuko
Winner s for the Young Achievers Award for Social Entrepreneurship presented by UniTED is;
Muhammed Kisirisa aka Slum Ambassador, Executive Director of AFFCAD
Winner for the Young Achievers Award for Farming and Agro-Processing is;
Zilla Mary Arach, Co-Founder of Lacel Technologies
Winners for the Young Achievers Award for Creative Arts (Music) Category is;
Milege
Winner for the Young Achievers Award for Creative Arts (Fashion) is;
Brian Ahumuza of Abryanz Collection
Winners for the Young Achievers Award for Creative Arts (Film and Photography) is;
Ian Akankwasa aka Sasha Vybz
Lifetime Achievement Award
Ali Mufuruki
Hero Award
Prof. Peter Mugyenyi
Star Hall of Fame Award
Hon. Amelia Kyambadde
Comments
comments