With incumbent President Uhuru Kenyatta enjoying the lead according to the over 85% tallied polling stations, opposition candidate Raila Odinga has challenged the counts saying his agents indicate they are winning.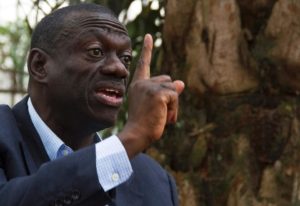 According to the leading opposition figure in Uganda, Dr Kiiza Besigye who has been in similar situation for now four elections, say what is happening in Kenya is nothing new in Africa. "Elections are always like war in Africa nothing new. They (elections) are generally problematic. Even where it has been less problematic like Tanzania, we have seen only one party" Besigye stated.




"In the whole of EA region, it's a shame that no leader or incumbent has ever conceded defeat since independence." He added
On this note Besigye revealed that incumbents use state machinery to keep themselves in power. "We must have systems that check leaders; it's not about leaders just being morally right and doing what they want. Our people are captives; their mentality has become that of a slave. It has now become normal to be treated worthless"




Kenya Electoral commission is expected to officially announce the winner anytime from now.
Comments
comments