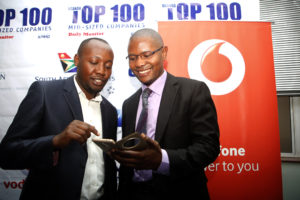 Vodafone, DFCU, ICEA Group and South African Airways are some of the sponsors of Uganda TOP 100 Mid-Sized companies' awards.
The Forum under the theme "How to manage your tax risks at a time of increasing tax compliance enforcement by Uganda Revenue Authority" was attended by SME and Mid-sized business owners and managers.
Ronald Kasasa, stressed the importance of being open and giving right information before acquiring bank loans.
He said: "It's our duty as bankers to advise to the business community on the type of loans to apply for but some people don't give correct information and end up getting loans not suitable for the circle of their businesses".
Comments
comments