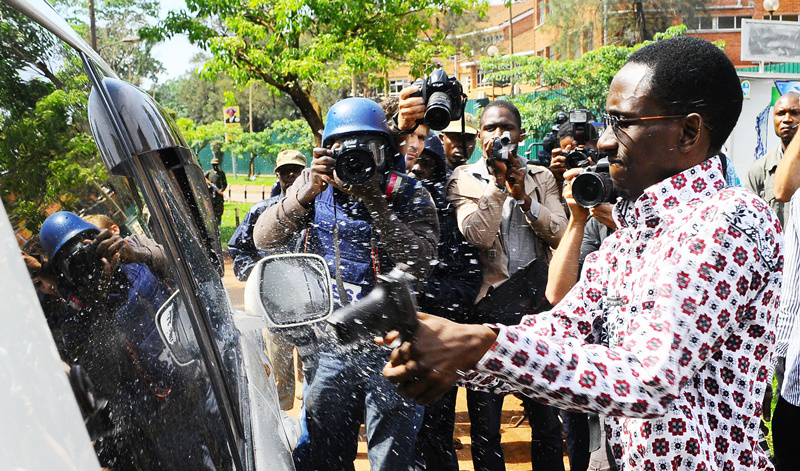 Gilbert Arinaitwe Bwana, the police officer who infamously smashed Dr Kizza Besigye's car window and pepper-sprayed him in a 2011 incident has been arrested for alleged rape.
Police spokesman Asan Kasingye has confirmed that Bwana was arrested yesterday after he allegedly raped a teenage schoolgirl in his car, in Nakawa.
Kasingye said that Bwana was redeployed to the Criminal Intelligence Department of police last April after serving a five year suspension over brutally handling opposition leader Besigye.
It is said that he exchanged telephone contacts with the girl at CID headquarters in Kampala, where her mother had taken her to be counselled on unbecoming sexual desires that had affected her academic performance.
Bwana was in the news recently when it was reported that he had become a pastor and started a church in Makindye.




Comments
comments