When he recorded the hit song Owoma with Rwandan duo- Charly & Nina, many suspected singer Geosteady would find love in Rwanda. Well, looks like he did! We have it on good authority that Geosteady recently dumped his baby mama, a one Prima, with whom he had been for the past six years.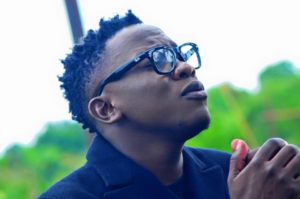 Apparently, even before the break-up, the Tokendeza singer had confided in our source, also a close friend, and told him 'he was tired of the mother of his daughter because she was "unconstructive"!




"He said she (Prima) asks for money for almost everything. That she will never build him as a person," the source told us. The source further told us that Geosteady had disclosed to him that he had found love in Rwanda; "He told me he met a very hardworking, understanding and developmental Rwandan lady. He said he was sold that she is the best for him," the source added.
We are yet to get details of Geosteady's new catch!
Comments
comments