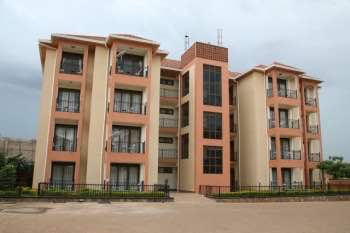 Bank of Uganda's Director for Supervision Justine Bagyenda is in the news lately for her role in the Crane Bank saga.
Bagyenda's role as Central Bank's Director in charge of Supervision has cast her in the spotlight with MPs and sections of the public accusing her of incompetence and some like Budadiri West MP Nandala Mafabi and Kampala Central MP Mohammad Nsereko calling for investigations into possible fraud and collusion.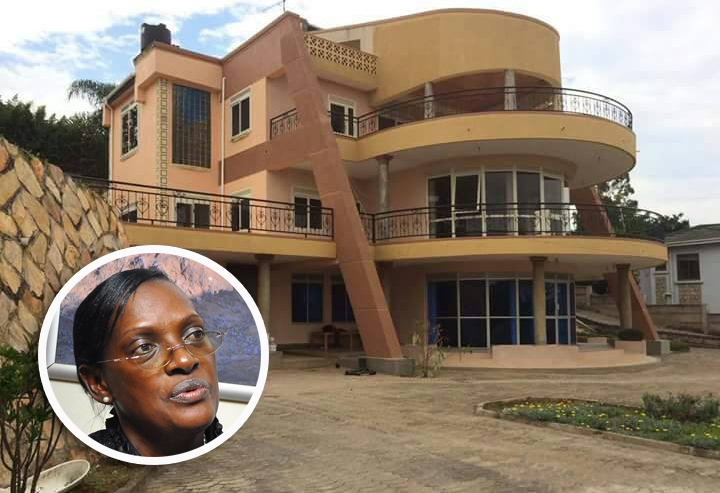 On the heels of the allegations, information leaked on social media, linking her to several properties in prime suburbs around Kampala city.
The Ministry of Lands, Housing and Urban Development allows members of the general public to carry out searches about land that is in their interest, mostly to avoid incidences of "selling air." The lands registry ascertains the true ownership of land and a search carried out on several of Bagyenda's properties confirmed that they actually belong to her.
"It is for you to satisfy yourself that this land is the property of the person in whose names it is registered and you are interested in and not of someone else of the same/ and or similar names," the letters confirming Bagyenda's properties dated July 31 read.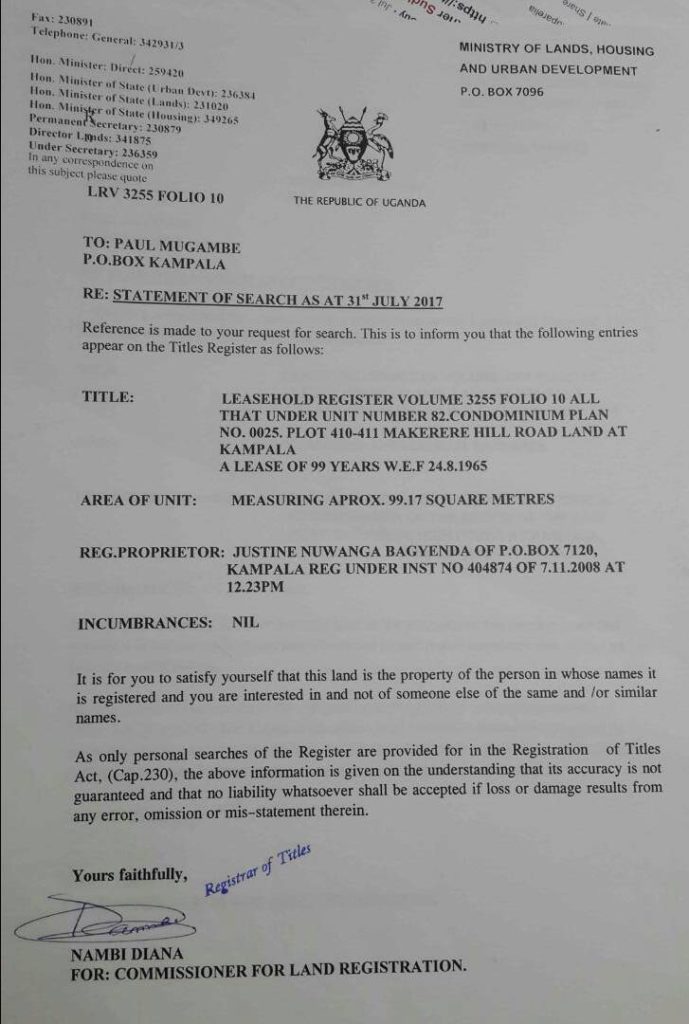 Some of the properties include 213.84 square metres on Plot 5A of the plush Sunderland Avenue in Mbuya, Kampala, 99 square metres on Plot 410-411 Makerere Hill Road, 0.130 hectares on Plot 28, Kimera Close in Ntinda, and 0.1390 hectares on Plot 20, Balikudembe Road Naguru in Kampala.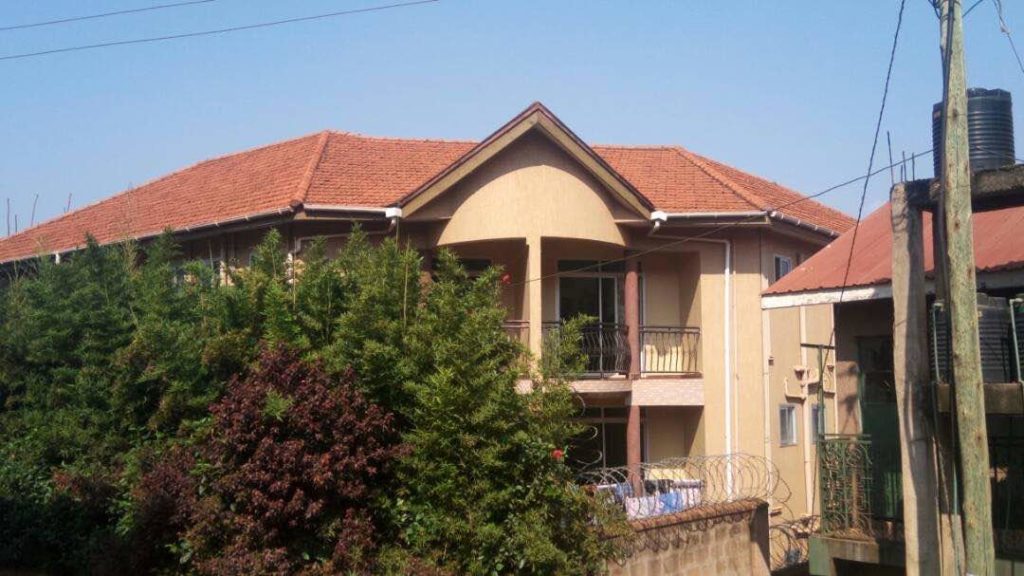 Comments
comments