Just like we told you on these very pages last week; after having a successful video shoot for their collabo with Nigerian star- Stone Boy, Gagamel CEO- singer Bebe Cool flew to Boston and spent some time with his mother.
Well, according to our sources, Bebe will this week record the much anticipated collabo with American star- Jason Derulo. But seems like Bebe might just get more than he had hoped for from his trip to the US; our sources have told us that Bebe was able to hook another collabo with another established American artiste.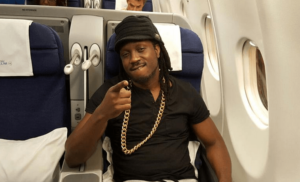 "He met with her (name withheld by source) and they really got along so easily. So when the topic of doing a song together sprung up, they were both super excited. So they agreed to do a song before Bebe flies back to Uganda," the source told us. All the best Bebe!




Comments
comments