Four time presidential aspirant Dr Kizza Besigye is unhappy over the ongoing debate on lifting of presidential age limit. While appearing this morning on NBS TV morning Breeze Show, the leading opposition figure expressed worry that President Museveni might succeed in the amendment of the constitution.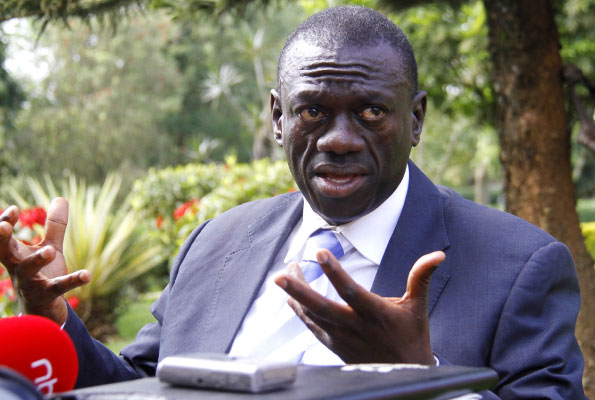 "Museveni holds the reign of power. Mr. Museveni is the constitution. Whatever he wants will happen", Besigye shared his fears when asked about the possibility of the amendment of the presidential age limit.
According to the former FDC president, lifting the age limit will be a total abuse of power by the ruling party NRM.
"People do not want Museveni to be qualified for the 2021 elections, " he stated.




Besigye called upon Ugandans to participate in any way so that the constitution is not tempered with.
"People believe that things are so tilted against us that we have no say and that is a wrong mentality. People especially the youths should be made aware that they can have a say in how things are run in this country, he urged.
Comments
comments