It's official! Robert Kyagulanyi is officially sworn in as the Kyadondo East Member of Parliament. The youthful MP entered the gates of Parliament in emphatic fashion as thousands cheered him.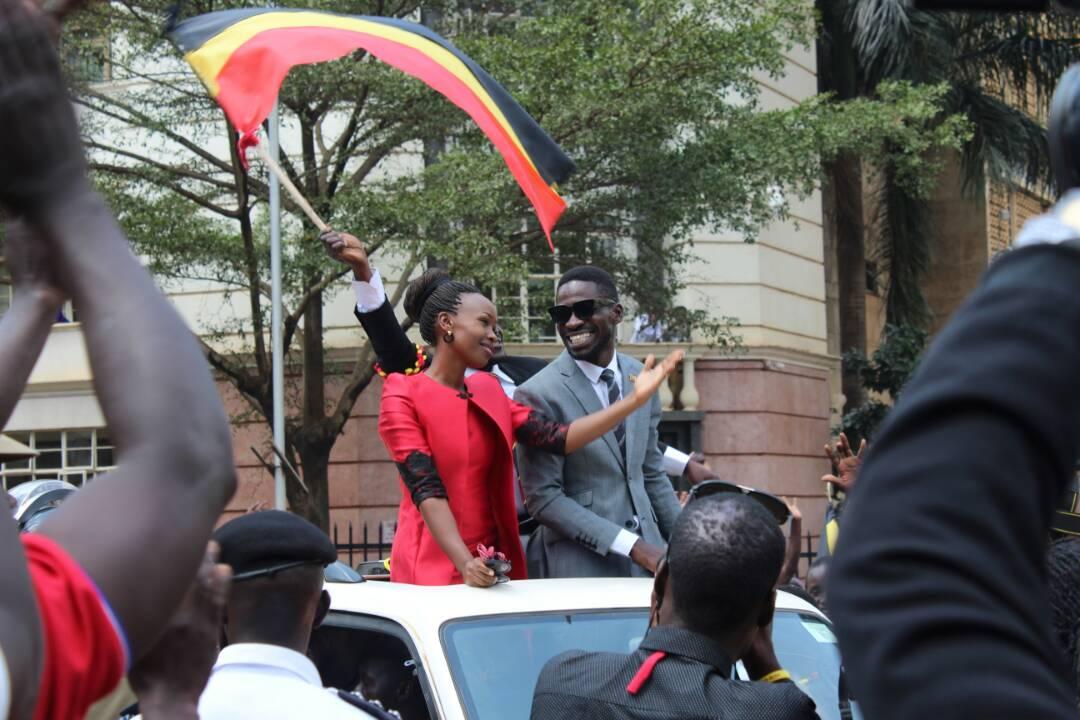 "The last time I was in Parliament, I was in 'Primary One; now I'm back here for business. I have always said that if Parliament doesn't come to the 'Ghetto', the 'Ghetto' will come to Parliament", he stated.
"As a person who has been elected by people, I know I'm mandated to work with president and not for the president. Let's not confuse the two. I have been elected by the people, what I said in the campaigns is exactly what I'm going to say in Parliament", he added.




He vowed that his main target as the MP will be fulfilling pledges he made during the campaign trails.
Comments
comments