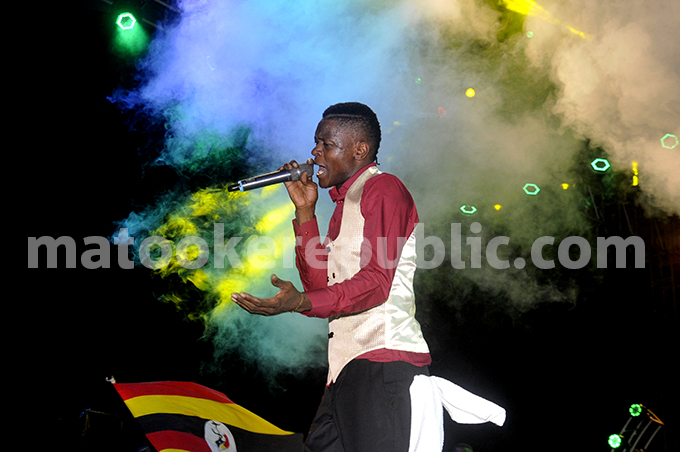 It was Jose Chameleone's Legend Hit After Hit concert and nothing was going to stop him from proving that he deserves big space in the books of history of Ugandan music- not even rules.




According to Kampala City Council Authority regulations, outdoor concerts are supposed to stop at midnight, but Chameleone was as good as just getting started as he was not even half way the number of hits that have secured him a spot as a living musical legend over the last 17 years.
"Jennifer Musisi says we should stop. But this is defiance. I am not going to stop. Those who want me to go on, raise your hands," he said receiving approval from the tens of thousands of fans that packed Lugogo Cricket Oval.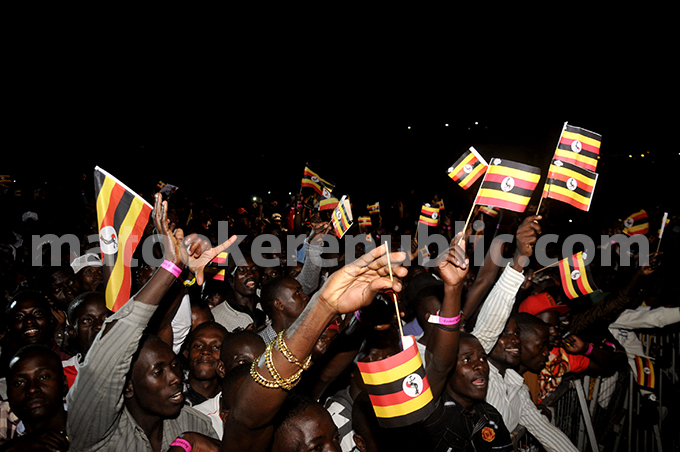 "My young brother Bobi Wine is now an MP to represent your issues in Parliament. I represent music. It is my field and I will fight for it," he said drawing thunderous applause. Bobi Wine who was elected Kyadondo East MP on Thursday was also in attendance.
A few policemen could be seen near the stage, trying to stop it but they were pelted with empty plastic bottles by the fans and they had no option but to look on.
The singer had the biggest turn-up at the Lugogo Cricket Oval in the recent past. Only British UB40 has had a bigger crowd at the stadium.
"They said Lugogo is too big. But we have filled it. Thanks a lot for showing me love," he said.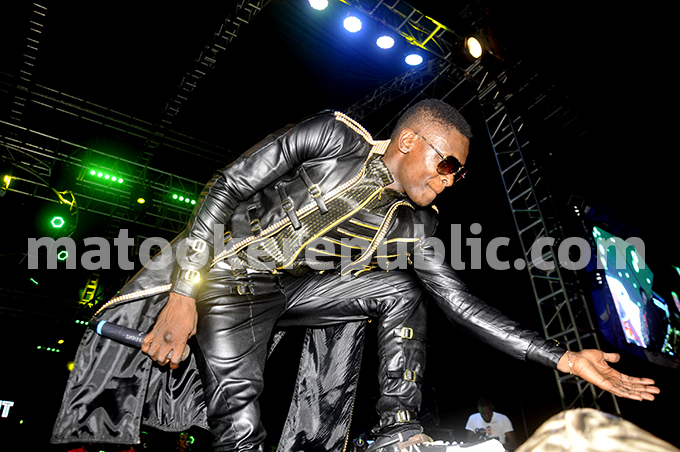 The singer performed his songs past and present from Mama Mia to Kipepeo, Valu Valu, Gimme Gimme, Badilisha, Vumilia, Bayudda, Wale Wale, Agatako … name them.
But the song he sang straight from the heart was Nkwagala, which he dedicated to his wife Daniella.
"When you left recently, I lost a piece of me," he said referring to their recently publicised break-up where Daniella almost filed for divorce, before they made up again.
"I am East Africa's number one," Chameleone declared. Few could disagree.
---
Also Read: How Bobi Wine caused excitement at Chameleone show.
---
Comments
comments