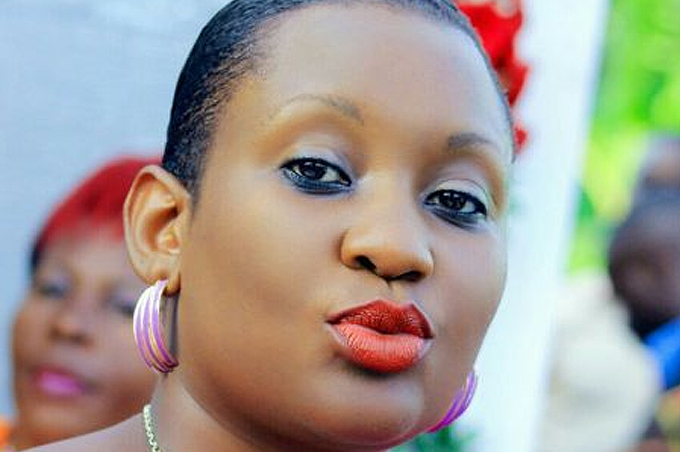 Singer Angela Kalule is now trending on social media, after her private video, meant for her husband who is out of the country leaked on social media.
In the video, Angela tells her hubby that she "misses him (you get the drift). The semi-nude video was leaked yesterday.




Matooke Republic gathers that late last month, Kalule's mobile phone, a pricey Samsung Galaxy S7 Edge valued at Shs2.4m was stolen.
She reported the matter to police on 27th May.
The people in possession of the phone started blackmailing her but she was not willing to part with any money.
Instead on Tuesday, she took to her Facebook to alert the public about the loss of the phone, appealing to anyone who has got it to return it.
"Dealing with the loss of a phone is unbearable. I lost my phone and with it, all important contacts, my musical works as well as private stuff?.
This is a kind appeal to anyone with it to please pass it on to me."
In the same post, she also made it known that she was adamant to release any money for her private videos not to leak.
"Haaa, aba KAMUNYE, BUKEDDE, other media tabloids ne SOSO MEDIYA ne WHATSAPP, bwemugifuna, mugyeemu ebyamwe mumale mugimpe hahahahaaa ??,"she posted, meaning that tabloids and those interested in leaking her videos on social media should feel free, but when they are done, they should give it back to her.
Kalule who was also a former Sanyu FM presenter is most known for her Katikitiki hit. Currently, she performs with her K'angie Band at Torino bar every Thursday.
Comments
comments