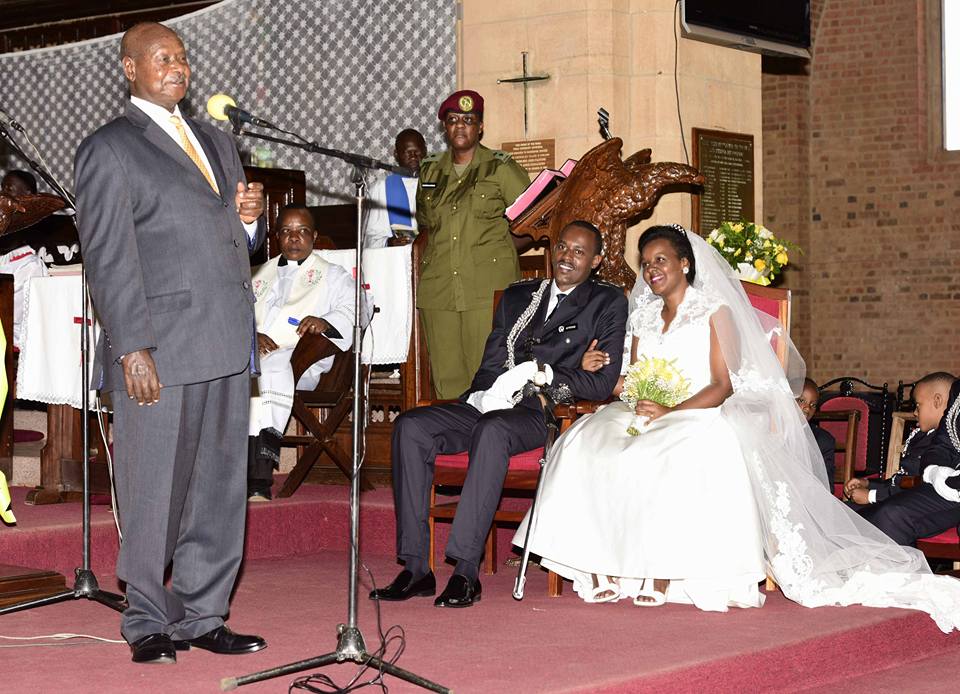 On Thursday, Matooke Republic broke the story of President Yoweri Museveni's daughter Georgina's wedding. This was after we received photos of the Kuhingira ceremony that took place at State House Entebbe last weekend.




Yesterday, Georgina and her beau Phillip exchanged marital vows at St. Paul's Cathedral Namirembe, witnessed by President Museveni and First Lady Mama Janet.
"President Yoweri Museveni has urged parents to groom their children in spiritual life before they reach marriage age. The President, was speaking at during the wedding ceremony of his daughter Georgina Nyangoma," read a State House statement on the wedding acknowledging her as his daughter.
The story of a hitherto unknown first daughter excited the public which wondered how Georgina who was born years after President Museveni had taken power had escaped the public eye. It turned out that though she group up the household of the first family, she is a niece to the President but raised her as his own.
Nyangoma exchanged marriage vows with Assistant Superintendent of Police Phillip Kiboyo Atwine at a ceremony presided over by the Most Rev. Stanley Ntagali.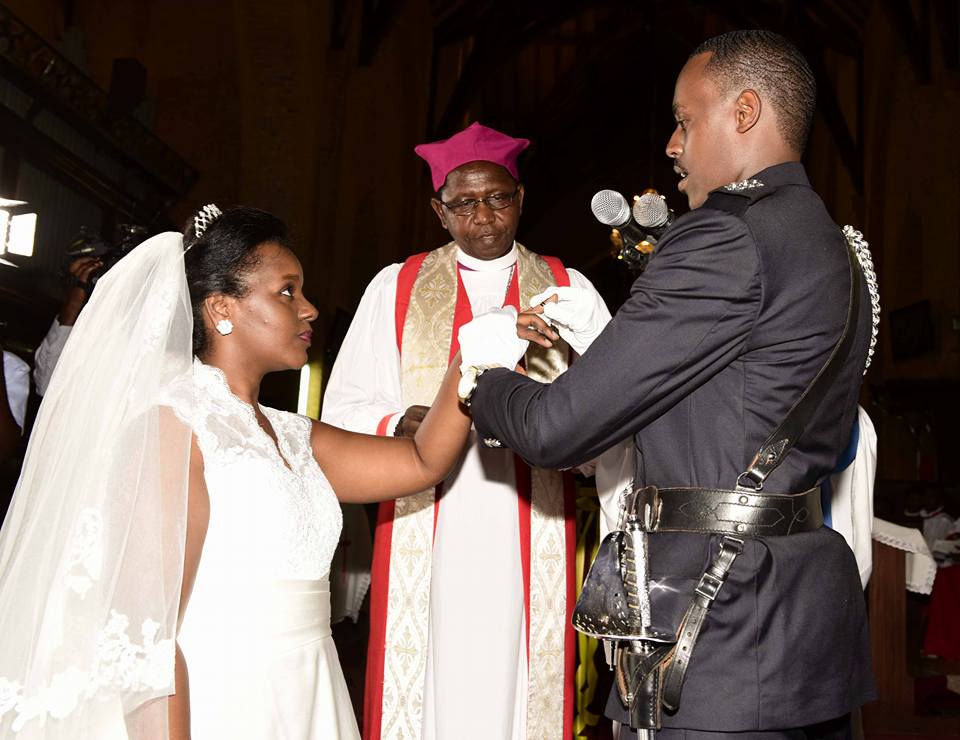 The groom is the son of the late Major Emmanuel Kagumire Rujwengibwa and Joy Magara of Ruharo in Mbarara District.
"Children need to be groomed spiritually. I, personally, being duty bound, thank Mama Janet Museveni for bringing up our children in a spiritual way of life," Museveni said.
In his sermon, Archbishop Ntagali reminded the new couple that marriage is a good institution but observed that it is the people who join it that make it difficult.
"Marriage is good. Enjoy its sweetness. Marriage is all about God's love. Neither of you two is an angel," he said.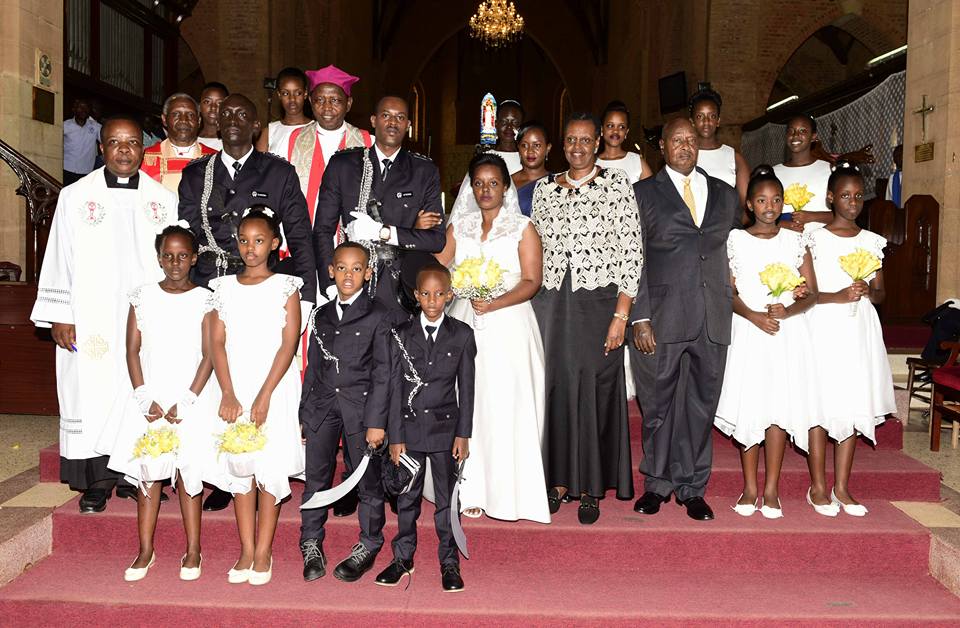 The archbishop encouraged the newly-weds to shape their marriage as a couple.
"Do not compare your marriage with others because marriage has dynamics. Singly, identify a problem that would spoil your marriage and reconcile immediately," said Archbishop Ntagali.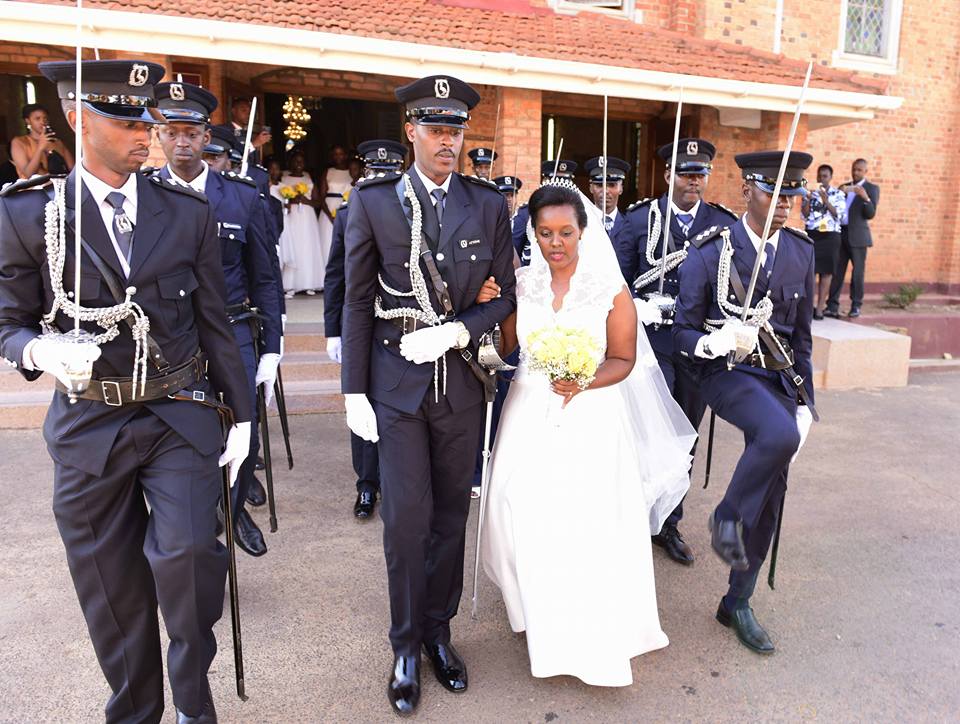 Ntagali thanked President Museveni and the First Lady, Hon. Janet Museveni, for their parental responsibility over the bride and raising her into a responsible woman.
The couple later hosted guests to a reception at Kampala Serena Hotel.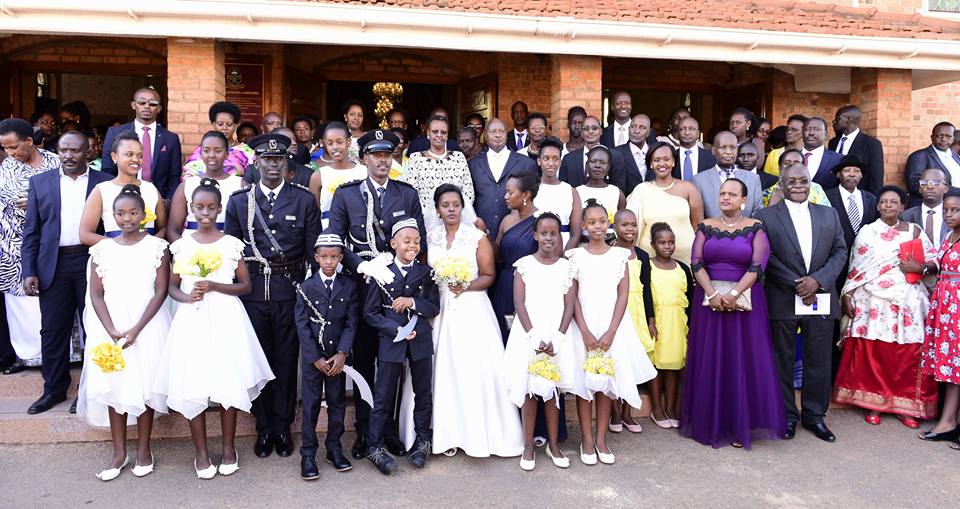 Comments
comments