Cracks are emerging in the Uganda Police Force over the handling of the suspects in the torture of Kamwenge Town Council Mayor, Geoffrey Byamukama were arrested.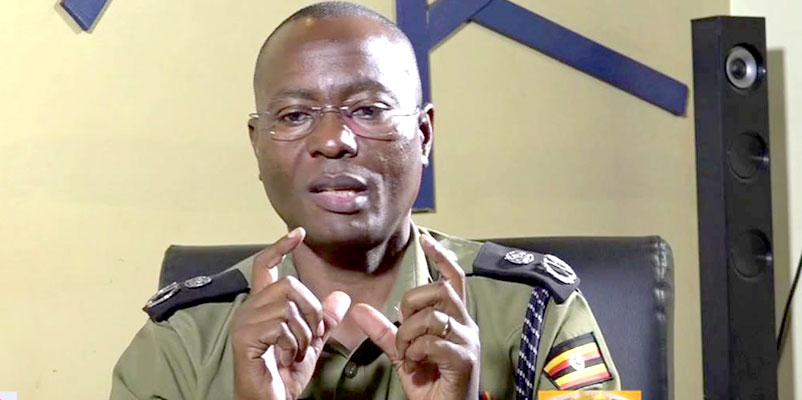 According to Uganda Radio Network police spokesperson Asan Kasingye threatened to resign on Wednesday after his colleagues, during a meeting of the senior officers of the force, asked him retract his statement that four suspects had been arrested in connection to Byamukama's torture.
Byamukama, alongside at least 15 other suspects, is accused of taking part in the March 17 murder of Assistant Inspector General of Police Andrew Felix Kaweesi, his driver Kenneth Erau and bodyguard Godfrey Wambewo. The three were ambushed by gunmen while they drove from Kaweesi's home in Kulambiro, a Kampala suburb.
Besides Byamukama, the other suspects have also appeared in court with fresh wounds allegedly sustained during torture at Nalufenya.
The police first denied Byamukama's arrest in early April until it all came to light late last week when he was found at Nakasero Hospital in Kampala with deep wounds all over his body. Kasingye first said the torture could have happened elsewhere and not in police custody.
The Inspector General of Police, General Kale Kayihura, ordered for the arrest of two senior officers, Patrick Munanura and Fred Tumuhirwe together with their juniors, Sgt Tumukunde and Constable Ronnie Byenkya in connection with Byamukama's torture.
Kasingye who had earlier denied that Byamukama had been tortured by the Police later admitted in a statement that there had been "a scuffle in which the mayor sustained superficial injuries." A week ago Kasingye also confirmed that the four torture suspects had been arrested.
Comments
comments