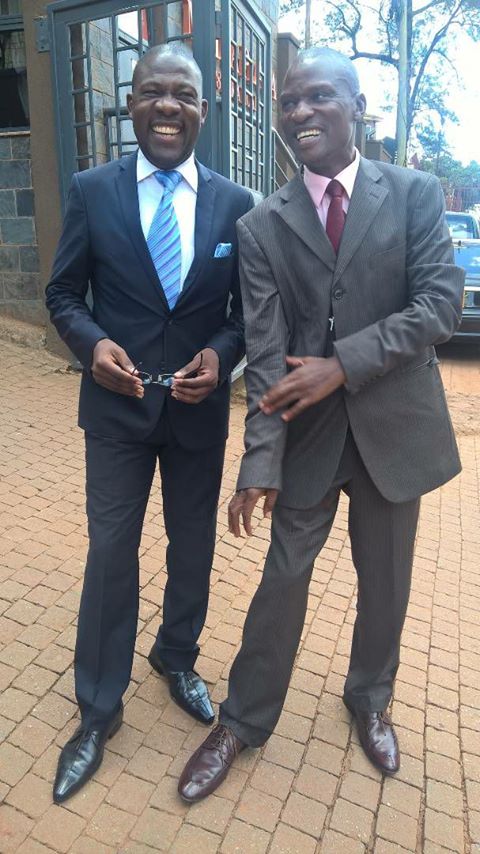 Remember the "lie low like envelope" scenario where Tamale Mirundi lost his cool and attacked the NBS' Muyanga Lutaaya live on air? Apparently, the two adults have moved on and forgotten about the past incident that brought out the other side of Tamale Mirundi.
The two men shared a light moment as they seemed to joke about the incident. They were all jovial and seemed to have put the past behind them.
"The storm is over! A few minutes ago with Yowana Mirundi's son", Muyanga shared on Facebook.

It is not clear when the two will resume their weekly show "One on one with Tamale Mirundi" that discusses the current affairs in the country.
Comments
comments