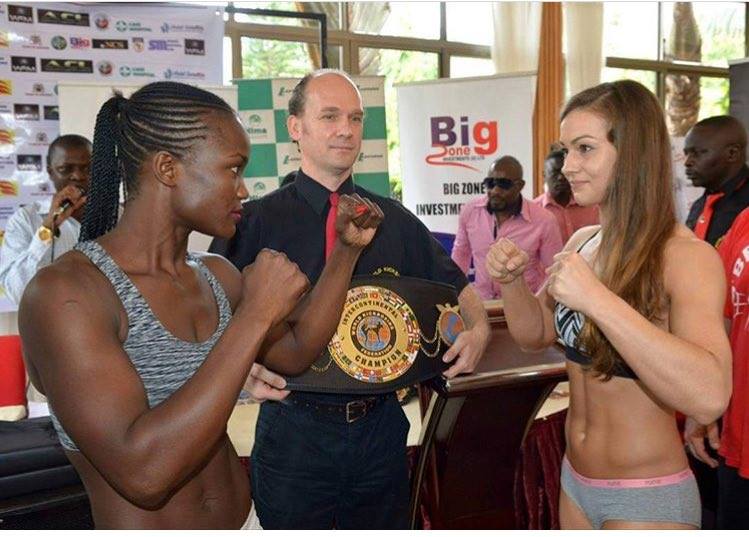 Following last year's successful 'The reign of giants' event, Uganda Kickboxing Association is this weekend holding another kick boxing gala at the Lugogo indoor MTN. The event will see Ugandan kick boxers face European giants from Austria.
The main fight of the day has Alex Matsiko 'Lion Heart' battling it out with Austria's Alexander Dokter who is a proven fighter with a Pro Austrian Kickboxing Champion belt. In his 21 fights, he has 17 wins and 4 losses. At the same event last year in November, Matsiko beat hands down Arab Emirates' Khalid Dormosh. He expects to put up a more energetic and skillful fight than that we witnessed in the first edition.
Another awaited battle will be between 26-year-old Patricia Apolot 'Black pearl' against 24-year-old Carina Greimel from Austria. Greimel has a relatively good record of 22 wins from 28. The 2015 World Kickboxing Female Lightweight Division title winner Apolot has only played 13 professional fights losing only one and winning the rest. She yearns to add another step on her glittering record.
Before the above two main fights, fans will first be entertained by seven Under-card fights which includes fighters fro East Africa.
Comments
comments