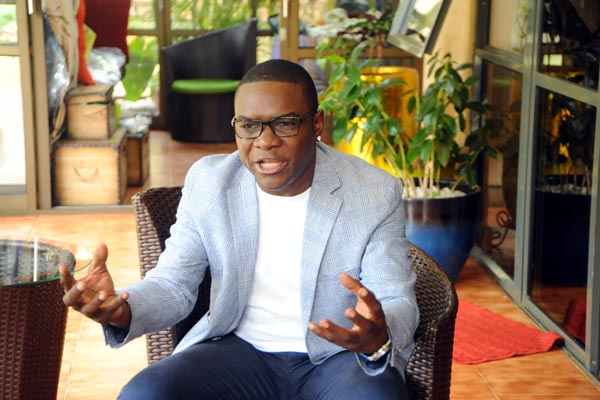 Self-styled 'tycoon' Jack Pemba's bubble burst on Sunday when he was arrested at Entebbe Airport as he attempted to leave the country.
The Tanzanian born Pemba arrived on the social scene close to three years ago, announcing his presence with flashy customised vehicles and money splashing binges in night spots.
He spent Shs500m at his 44th birthday where he employed the services of Congolese legend Koffi Olomidde in early February, but on Sunday, he couldn't raise $30,000 (about Shs100m) to "buy" his freedom at least temporarily.
Our sources tell us that Pemba would have "oiled" his way out of the coolers, and the world might never have known of his current predicament, but he was cash strapped.
A source told Matooke Republic that a son to one of the Kwagalana Group tycoons offered to lend him $30,000, but on condition that he tows his sleek Landcruiser V8, valued at about Shs450m as security. Pemba was unwilling to stake his prized car and decided to remain in the coolers and let his lawyers handle the matters at hand.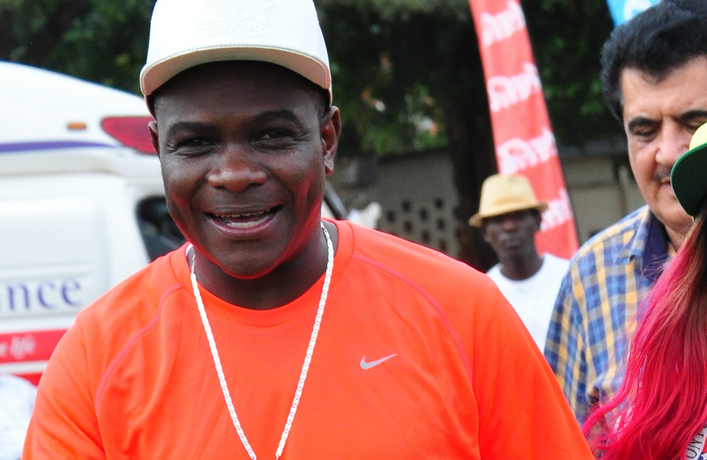 Why he was arrested
The arrest warrant which Matooke Republic has accessed was issued on April 11, indicating that Pemba had failed to pay $756,257 (about Shs2.7bn) that he owed European businessman Steve Stavropolos.
Apparently Pemba received the money to provide gold and copper to the businessman which he never did, leading to the European seeking legal redress.
Court ruled that Pemba was also supposed to pay the back the $756,257 on top of Shs31m in taxes arising from the law suit, but he has been playing hide and seek since the 2016 ruling, until he was arrested on Sunday.
Money laundering suspicion
Police spokesperson Asan Kasingye said that there has also been an on-going investigation with the socialite suspected of money laundering.
"Tanzanian and Uganda police were investigating him over money laundering when I was still Interpol director," Kansingye told the press on Monday.
URN news agency reported that for the last one year, the Financial Intelligence Authority has also been following Pemba's financial transactions.
"What we do is so much of intelligence and we don't share it with the media. I can neither confirm nor deny that we have been looking into Pemba," Sydney Asubo, the Director Financial Intelligence Authority was quoted by URN.
URN also reported that preliminary investigations show that Pemba has been getting money from illegal activities like drug trafficking and disguising it as earning from promoting boxing and other sports.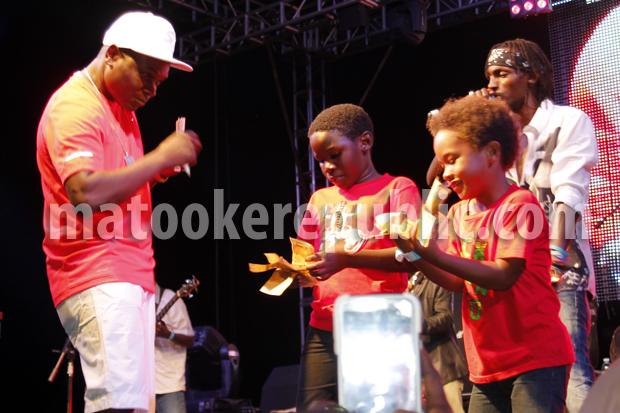 Philanthropist
Through his Pemba Sports Africa, the moneyed man has been instrumental in promoting Ugandan sports. He sponsored body builder Ivan Byekwaso to take part in the 2015 world body building championships in the US to the tune of $20,000 (then about Shs70m) where Byekwaso emerged Mr Natural Universe, the same title that famous actor Arnold Schwarzenegger held from 1968-1970.
Recent reports indicated that he was planning to build a Martial Arts complex with Dubai tycoons.
He also sponsors basketball team Pemba Warriors and was part of the Uganda contingent to the 2016 Olympic Games in Rio de Janeiro, Brazil.
Pemba also bankrolls show business and he has sponsored the previous two editions of the Uganda Entertainment Awards with reports indicating that he spent Shs300m on each edition.
Tanzanian bones in his closet
Pemba is a Tanzanian national but he moved to Uganda following a scandal where he was accused of fraudulent business dealings by Global Scouting Bureau, an American sports talent agency which he represented. Pemba's own side of the story is that he invested over $300,000 (about Shs1.1b) in Tanzania in a sports academy but he failed because of corruption. "I had a dispute with the ex-Tanzania Football Association president. I ended up unappreciated and being insulted," he previously stated.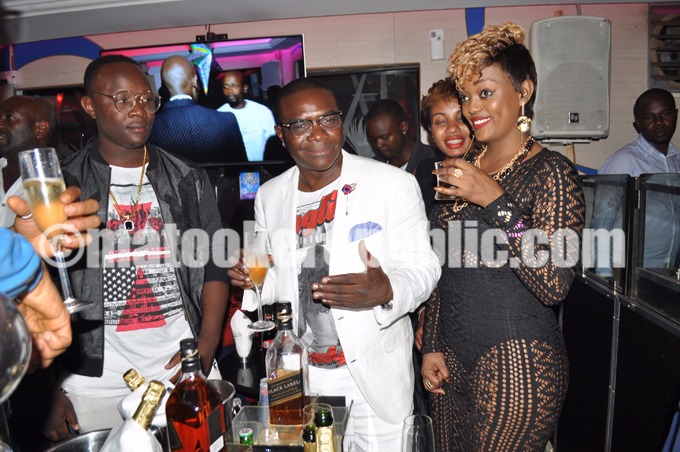 Out and about
It was reported that Pemba was still being held in Nalufenya, the same detention facility that has played host to opposition leader Col. Dr. Kiiza Besigye on several occasions, but by press time yesterday, Pemba indicated that he was out of jail as he appeared on the Facebook live feed of a friend Kabs Haloha the Uganda Entertainment Awards organiser, not to clear the air about his arrest, but to tell off his "haters" saying, "I am blessed."
Comments
comments