Dr Jennifer Serwanga Sempala emerged as Uganda's best boss after a nationwide 'Boss out of Town' radio competition. Now in its eighth year, and jointly organised by Etihad Airways and Sanyu FM, the 'Boss Out of Town' competition is aimed at identifying the country's less known, but deserving leaders through nominations forwarded by their staff.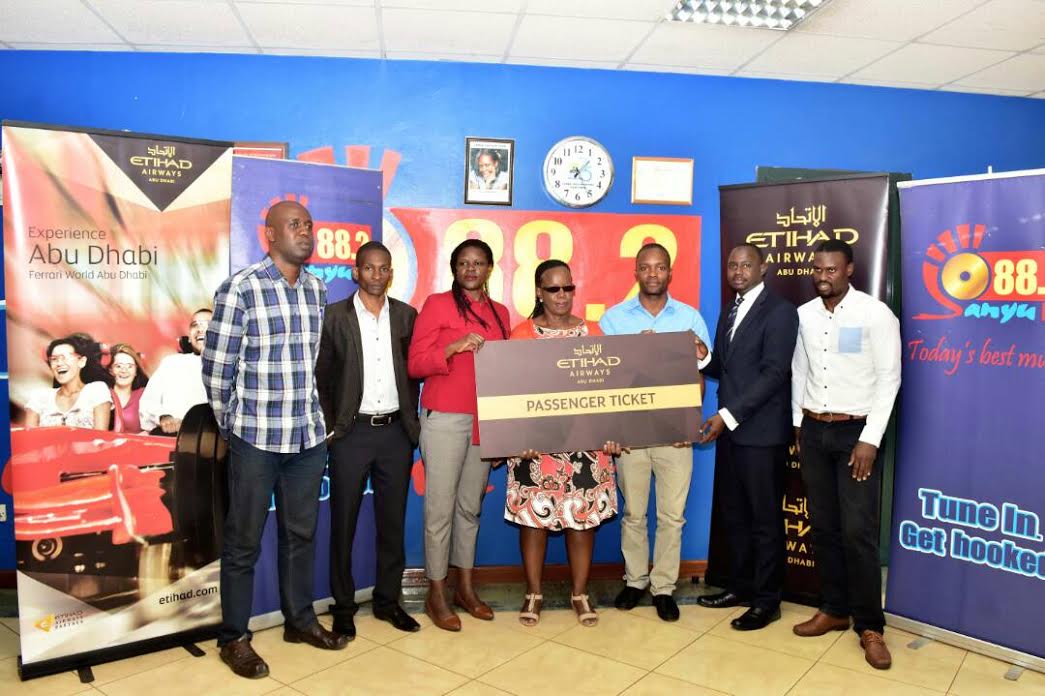 On being presented with her tickets, Dr Sempala, a senior research scientist at Uganda Virus Research Institute, Entebbe, said: "I was honoured to hear that my colleagues had nominated me in this competition. I felt good they appreciate what I do for them because we always deliver quality work much of which comes from their effort."
The competition kicked off in April on Sanyu FM, with listeners from across the country being invited to nominate their bosses, by listing their most important management qualities and why they thought they deserved to win. Dr Sempala was nominated by her staff Christopher Kintu.
During the campaign, over 200 nominations were forwarded to Sanyu FM and read out on air, with the most deserving entries being put forward into a final draw which took place on 28 April 2017
She won two complimentary return tickets to Abu Dhabi, the capital of the UAE, in Etihad Airways' award-winning Business Class cabin, plus three nights' accommodation at one of the city's leading hotels and free entry to the Ferrari World and Yas Waterworld theme parks.
Comments
comments