In true Kisanja Hakuna Mchezo spirit, President Museveni has issued a directive against Dott services being offered any more government contracts to work on the roads till allegations levelled against them are cleared.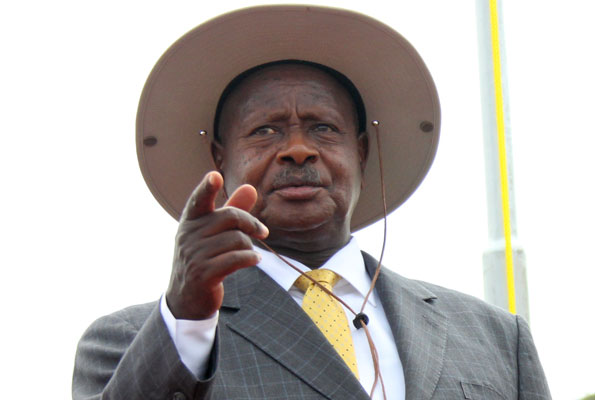 This follows a report of massive corruption brought to light by a Commission of Inquiry in Uganda National Roads Authority. The inquiry noted incidences corruption in the dealings of Dott services and UNRA and thus was tasked to make further recommendations.




The report by the UNRA Commission of Inquiry had indicted Dott Services Limited for alleged poor planning leading to excessive revision of time and costs and late commencement of road works which delays caused UNRA financial loss. The Commission reported that Dott Services did not have adequate capacity in terms of numbers and key personnel as well as adequate equipment to effectively execute the contracts.
However, Dott services through its lawyers squashed a portion of the report that relates to them. The ruling delivered by Justice Stephen Musota bars Government from enforcing the recommendations of the Commission of Inquiry in mismanagement of UNRA in its dealings with Dott services. The judge also ruled that it was an error of fact and law for the commission to condemn Dott Services Limited for the monies paid to it and for the mistakes of the UNRA staff.




In the directive, president Museveni explains that he has opened a war against corruption and will have zero tolerance for the vice.
Comments
comments