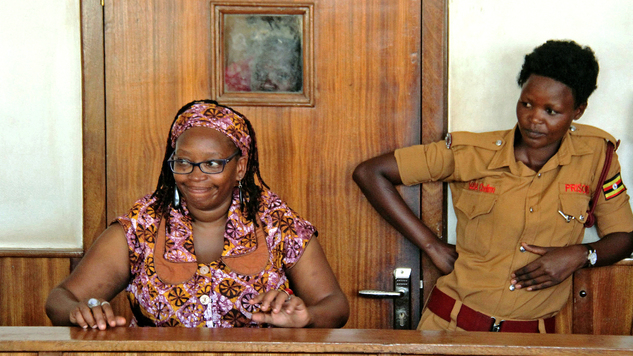 Forum for Democratic Change will today visit Dr. Stella Nyanzi at Luzira prison. The team will be led by Dr. Kizza Besigye. They will also visit Kawempe South MP Munyagwa who is also at the prison.




"The At 11 am, Rt. Col. Dr. Kizza Besigye and many of us will be visiting Dr. Stella Nyanzi and
Munyagwa Mubarak MP, Kawempe South at Luzira Prison", they posted on Facebook.
Stella Nyanzi, a staunch FDC supporter was remanded to Luzira prison till April 25th after pleading not guilty to two counts of; cyber harassment and offensive communication contrary to sections; 24 (1) (2) (a) and 25 of the computer misuse act 2011 respectively.




Comments
comments