Isn't this the best way to squash divorce rumours? Singer Jose Chameleone, Daniella and the kids have squashed rumours stating that Daniella Atim has filed a petition in court seeking a divorce due to cruelty.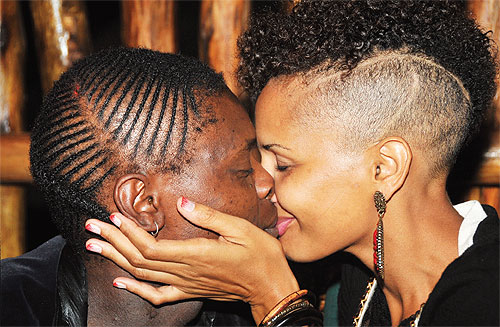 In the Facebook live video captured in a car this afternoon, the singer's wife Daniella is seen driving the family with Chameleone in the front seat while the sons lounge in the backseat. He then addressed the allegations as merely fabricated piece of trash as Daniella chuckled with the kids chipping in once in a while.
In another video, Chameleone is at his family home in Sseguku showing that they are still one happy family.




According to The New Vision, Daniella Atim filed a petition on April 18th to dissolve the marriage.
Well, there is nothing more compelling like a video evidence, more so a live video. This will further fuel claims of the singer putting up publicity stunts as his concert date draws close. Check the video below:
Comments
comments