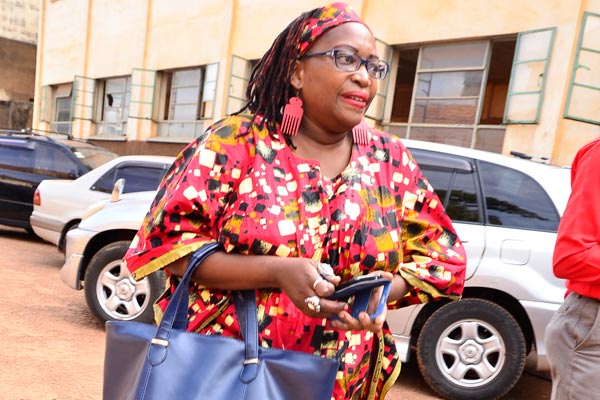 Dr. Stella Nyanzi is an avid lover of writing and because of her flowery pieces, she has ended behind bars. The MUK research fellow however has had a tough time at Luzira with the prison authorities confiscating her writings.
According to the anonymous person managing her account, her writings have been confiscated and she is being isolated from other people in the prison.
"All the pieces she has written since she entered Luzira have been taken away with no explanation, she is being followed around by uniformed warders from the bathroom, to the eating area, all the way to the toilet. When she purchases a 48 paged exercise book, she receives it with only 16 pages. Inmates are being stopped from talking to her and she is being forced into solitary confinement without necessarily putting her in a four walled space", the post read.
However, she has another contentious issue to deal with. Apparetly, the prisons latrines are full.
"Stella, who is weary of getting infections has been using the full pit latrines after putting a bit of jik over them. If there is an organization that can help to empty the pit latrines in Luzira, please come to their aid. The situation is dire and soon or later, there will be an outbreak of unfathomable diseases", the post concluded.
Comments
comments