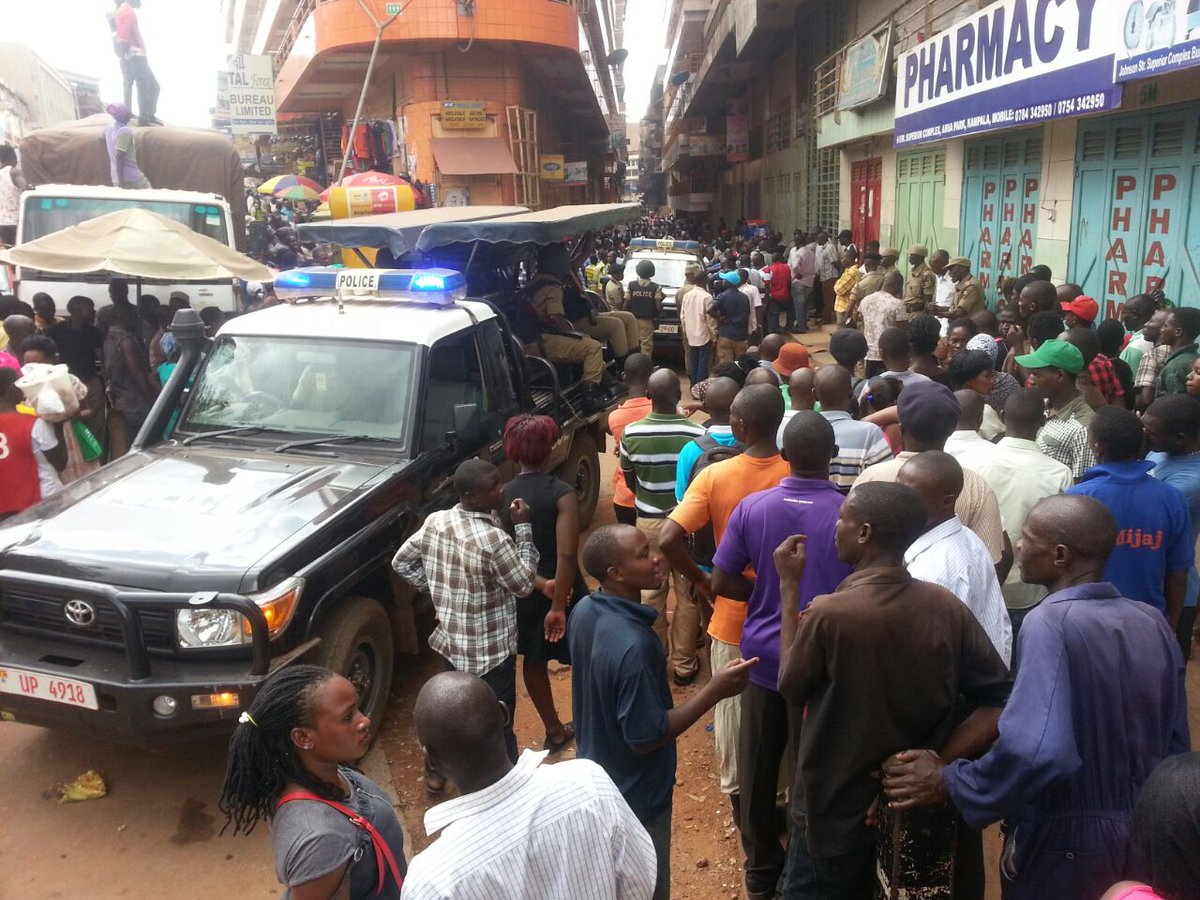 A yet-to-be identified trader in Kampala has been shot dead this morning by Isaac Abala a security guard holding SGA Staff ID TE6847 during a protest over increase in rent charges by Kampala Arua Park traders.




The unfortunate incident that led to death of the trader started as a protest over rent rates.
According to one eye witness, the security guard wanted to fire a bullet to disperse the growing crowd but ended up shooting a man who was seated on the veranda of his computer shop.
The security guard tried to escape but traders netted him and severely beat him almost close to death. He was rescued by police and admitted to Mulago together with the trader the shot.
Traders were demonstrating against an increase in their monthly rent stating that they are registering low sales yet the rates were escalating.




Comments
comments