Democratic Party's Hon. Betty Nambooze has been arrested at Nsambya Sharing Hall. Betty Nambooze was scheduled to hold Buganda DP delegates conference which her top party leaders including the president Nobert Mao had rejected.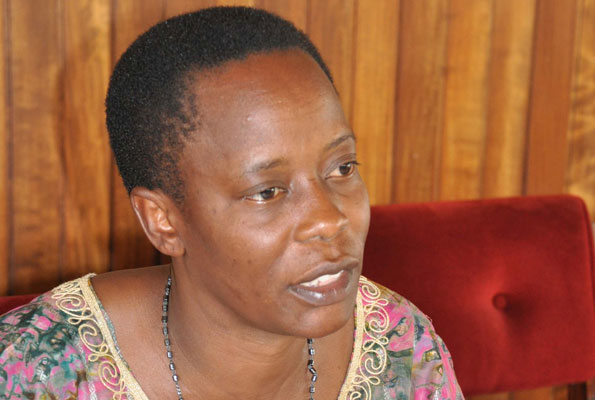 As early as 6am, Police had already made deployments around the venue blocking DP supporters and delegates from accessing the premises.



When the Mukono North municipality Member of Parliament arrived at the venue at around 10am, the Police swung in action. She was immediately arrested and driven off to undisclosed location. A section of her supporters sustained injuries as they engaged with Police.
There is growing rift in the Democratic Party that is breeding factionalism. One group is loyal to the party president while the other is not in good terms with him. This group accuses current top DP leaders especially the party Norbert Mao and Vice president Hon Fred Mukasa Mbidde of conniving with the ruling party to serve their interests.
Earlier this month, the party president summoned eleven of the members including Betty Nambooze to face disciplinary committee. There has been no development on the move yet.




Comments
comments