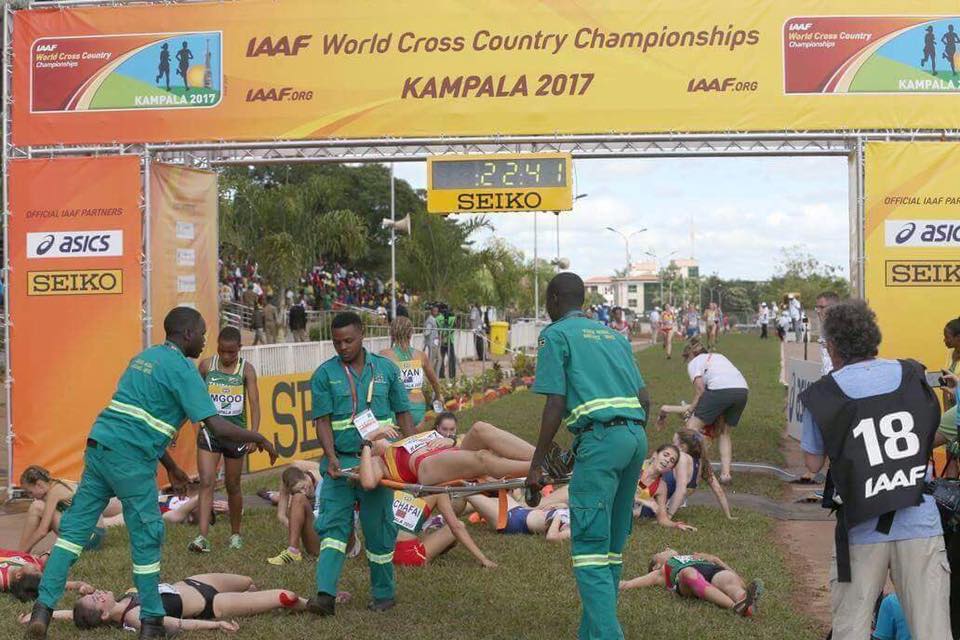 When our very own national champion Joshua Cheptegei shocked Ugandans with a very bizarre display at the World Cross Country Championship held at Kololo over the weekend, many thought, they had seen the whole picture.




It turns out that was the case for many. Kololo's greenery was not a walk in the park for any athlete. Even our own Stephen Kiprotich's name was only heard before the races. Many focused on Cheptegei because he had raised our hopes.
A photo making rounds on social media shows several top athletes who were talking tough, raising their flags high before the race, totally burnt out by the task. Upon reaching the finishing line, some were glad to have finally found. Others were carried on stretcher for first aid.
So lets save Cheptegei some slack. Kololo might have gone silent with heartbreak but he still has a brilliant future.He represented Uganda at the 2016 Summer Olympics in the 5,000 metres and 10,000 metres, finishing eighth and sixth respectively. He is just 20 years.




Comments
comments