Only a phenomenal man can climb Mountain Rwenzori, be present at war in Bosnia and South Sudan. If you are a fashion cum photography enthusiast, then the name Giulio Molfese shouldn't be new to you. Trevor Taremwa caught up with him at his abode cum studio in Kansanga and he opened up about his photography, private life, prospects, and what makes him tick.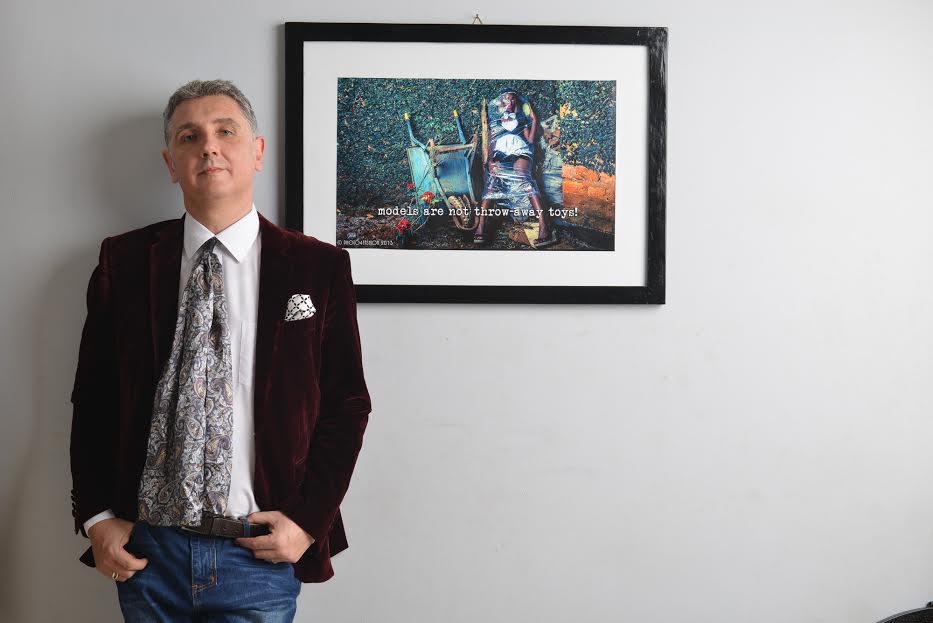 Who is this great white guy behind these amazing shots? Who is Giulio?
First things first, my name is Giulio Molfese (pronounced Julio), my skin is white, but I am Ugandan.
Is Giulio Molfese really Ugandan?
Yeah, I am a citizen of Uganda, I am exactly like you. The difference between me and you is that you were born in Uganda. You didn't have a choice. Me I chose to come to Uganda because I like Uganda. It is a very beautiful country and I decided to become Ugandan.
So, where was the story right before Uganda?
I was born in Italy, and I have been a photographer for 29 years! Before I used to do a lot of social reportage, wars, immigrants coming to Europe, musicians, the famous Bob Dylan…etc. Me and my friends knew Uganda due to the social reportage and fell in love with its beauty, so we decided to move here to start something different regarding the game of photography.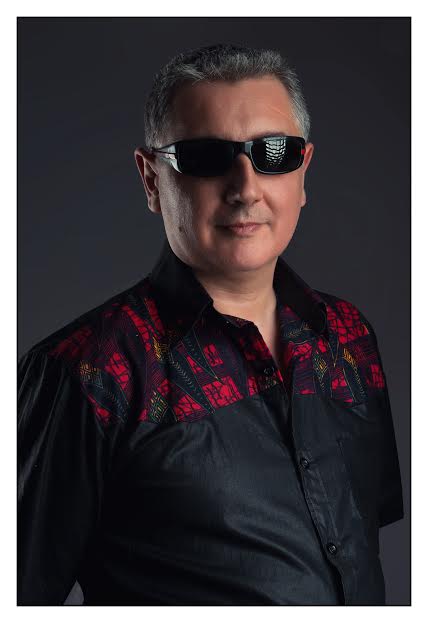 Children usually dream of becoming lawyers and doctors … was it photography for you from day one?
It came naturally. My grandfather was an artist, a painter of portraits so I grew up in this artistic environment. I think it was a kind of natural path that led me to go into this visual language that is photography. For me it is not only a job but it is as well a way of expressing me. So it's more of a natural calling cum passion.
How supportive were your parents?
It wasn't hard for them because I went to the university and I come from this art background. The most important thing with kids though is that you should let them follow their dreams and passions. If you want to be a businessman, a nurse, just to do what you want to do and do it right. Do it with a passion, do it with love, whichever job it is, do that and it shall definitely be rewarding.
I'm sure Uganda is not the only country you have been to, so out of all these African countries, why Uganda?
Well, because it's the pearl of Africa. Uganda is beautiful, there is huge diversity. It's a blessed country, its full of resources, water, rivers, lakes, mountains, glaciers, Mt. Rwenzori, I have been everywhere in Uganda and I know every little dusty road, the national parks, the wildlife reserves and the people themselves.
Is the photographer you are a result of passion solely or you also went school to up your skill?
Well, for your information I started when I was 15, with the old cameras. I went to the academy, studied with other photographers too. But basically it is personal growth, the technique is not difficult, it's actually like writing. It's basically like starting how to write, p1, p2, struggling with abc, its gradual.
What makes you this award winning photographer you are? Is it your gadgets?
Cameras are tools. They don't make photographs. Just like a pen doesn't write a poem. The poet does. Some cameras are good for something while others are good for something else. It's not the camera, it's the person. Because if you surf the Internet for mobile photography awards, there are amazing breathtaking mobile photographs taken just with a phone, so it's not the camera.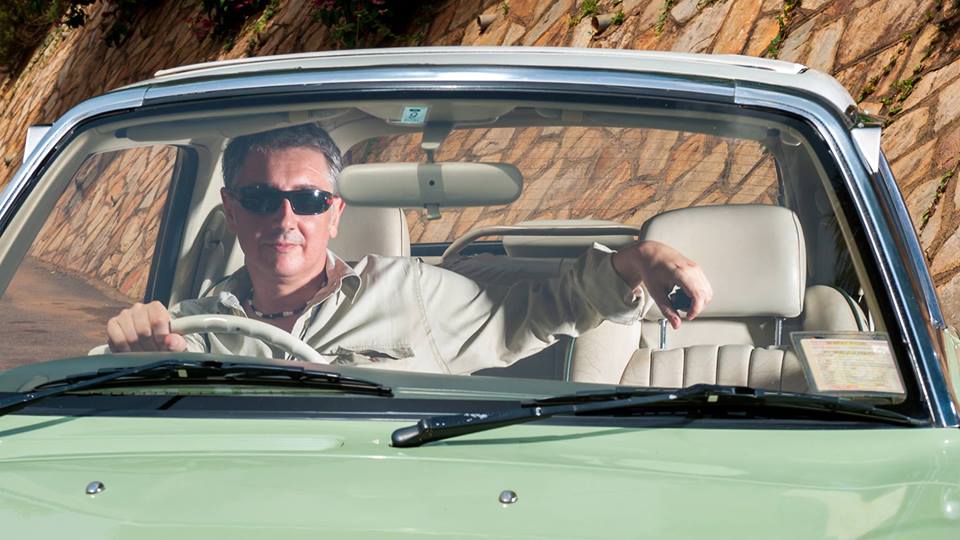 What is your tip to all the photographers that want to make it big like you?
It's not all about being big, making money, just follow your passion, try to express yourself in the best way you can, try to grow up every single day ,try to do something for yourself, if you true to yourself you'll be rewarded. I have an engineer friend who takes absolutely nice pictures. It's not a job but it is a way of expressing himself and showing his point of view of the world. Do it to be true to yourself, and with time it will be a job and you shall be rewarded for it.
Some photographers say they are journalism photographers, portrait photographers, landscape photographers, what kind of photographer is Giulio?
I grew up being photo journalist, these days I'm an event, portrait and fashion photographer. I shoot a lot of fashion, mostly fashion shows.
Who are the people who have supported you through your photography career?
My friends and my family.
What are your prospects?
My prospect has always been teaching, so I now teach photography at ISBAT University, Lugogo. I have also been teaching at some NGOs in Kampala. It is good to share your ideas with the young generation.
How can photographers better their game?
Photographers should go to school and study other than just taking a camera to take the pictures.
We have seen footballers, writers, musicians and many other people in various professions using their fields of expertise to change society, as a photographer what have you done to change society?
This was majorly when I was covering wars in Kosovo, Bosnia, Guinea Bissau, Casamance, South Sudan. People are used to seeing news on wars, watching people die and suffering, but there is a very short and futile compassion that lasts a very short while, around 30 seconds and everybody is back to his selfish life. Through photography, things have changed; people are able to see the sad world and develop a sense of compassion and develop a sense of conscience. You hope that you can change a few people with the little you can do. But changing a society can be very hard.
I've seen you do bikini shoots, very seductive shots, how have you managed to handle the steam that comes with all this?
You should actually be asking me how I manage to handle the back pain, the sweat, the sun, when I'm tired. We don't really care about what we shoot, I don't see more of faces and bodies I see more of shapes and lines. Of course it's much better than shooting a mass grave but the concept is the same. I don't care about how you are dressed, whether you are famous or not, the act of creation is the same.
As a fashion photographer who has worked with many models, is there any model you love working with?
They are many, you will meet the really old ones and then the young ones that are good and are very easy to work with. And some are promising and I pray they go international like Patricia Akello and Aamito Stacie did. It would be unfair if I mentioned one. But I pray the modelling industry gets better and ethical so that young models are not exploited.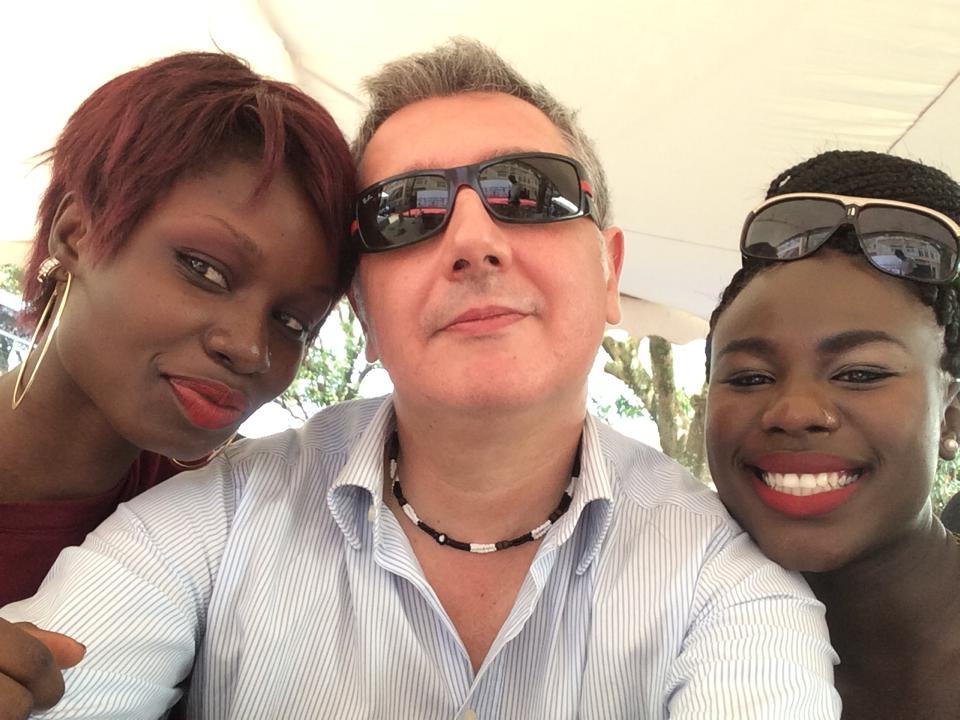 They say behind every successful man is a woman, as Giulio does this apply?
There are a lot of women, but there is no particular one at this moment, though there have been a lot of people who have supported me, a lot of women and men, people in particular.
So Giulio Molfese has no significant other?
Ha-ha, I would rather keep my private life private.
What is that shocking fact people do not know about Giulio?
I'm a very lazy person. I am the laziest person ever. I know I shoot a lot, work a lot, but I can stay hours without doing absolutely anything. I call it constructive laziness, because I think of ideas.
What strikes you about Uganda as a country?
The amazing beauty, the amazing biodiversity of such a small country, awesomely breathtaking.
Market Uganda in three words.
Gorillas, River Nile, national parks.
What's your phobia?
I don't know. I don't like insects in general, I mean; I don't have friendly relationship with them but…dead silence.
Last bible verse read
Atheist.
Afterlife animal
Leopard.
Celebrity crush
Who is a celebrity?
Ugandan fix
Kikomando anytime.
Briefs or boxers
Ha-ha…Skip that.
Below are some of Guilio's images.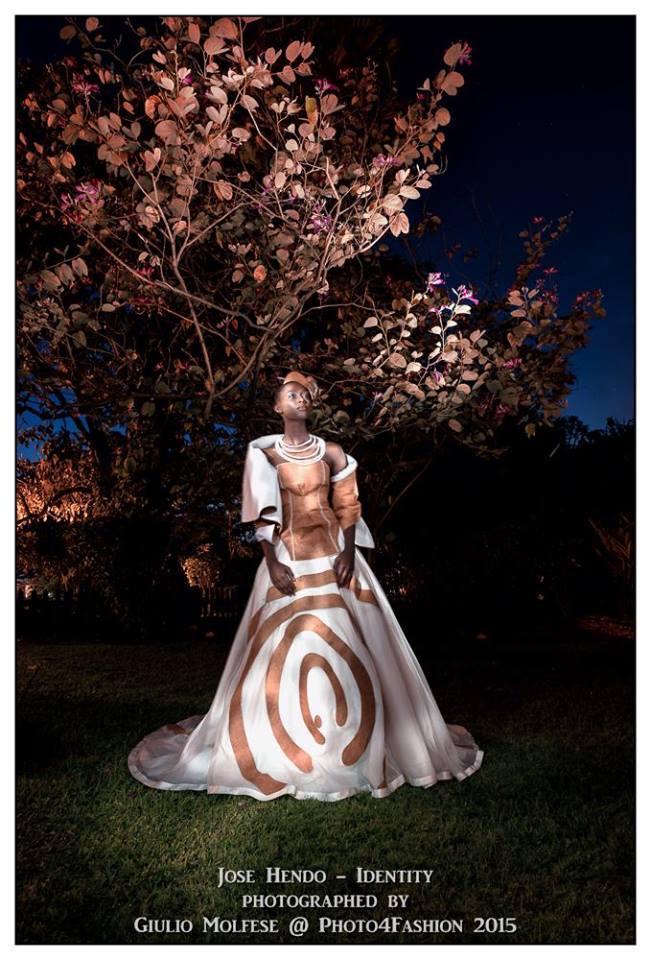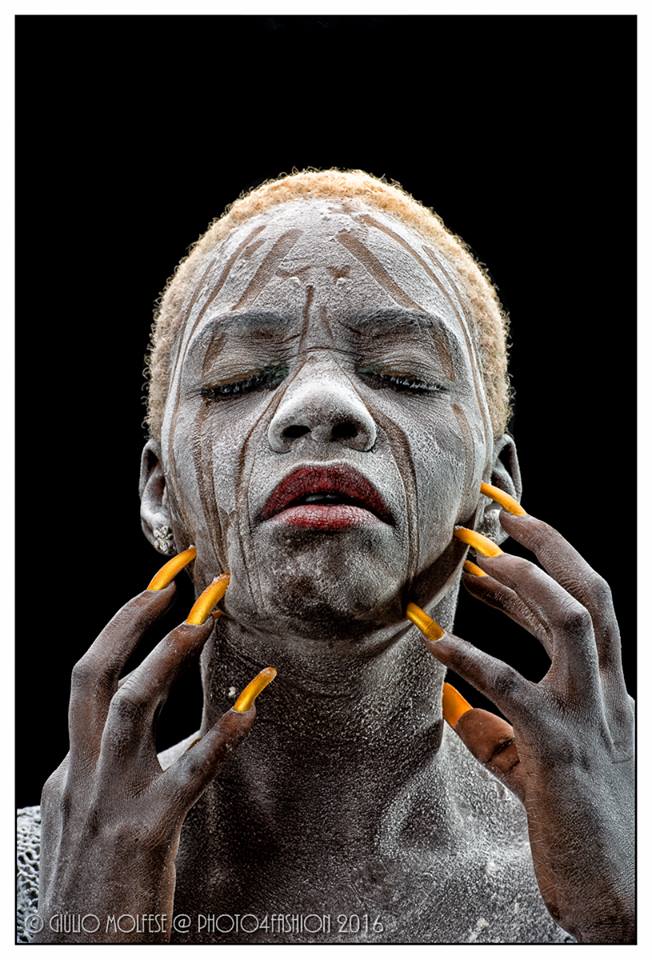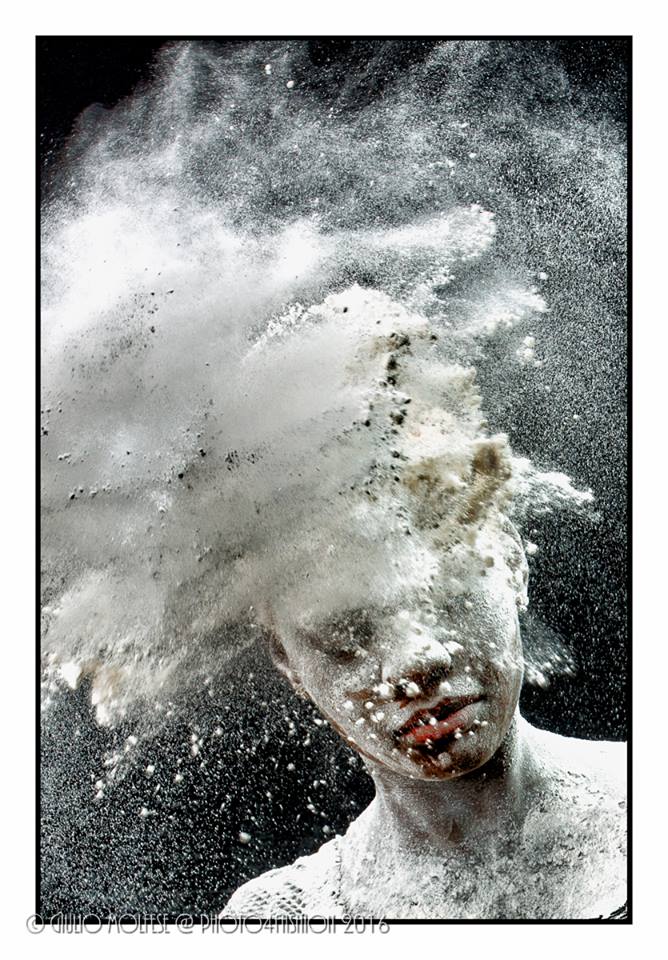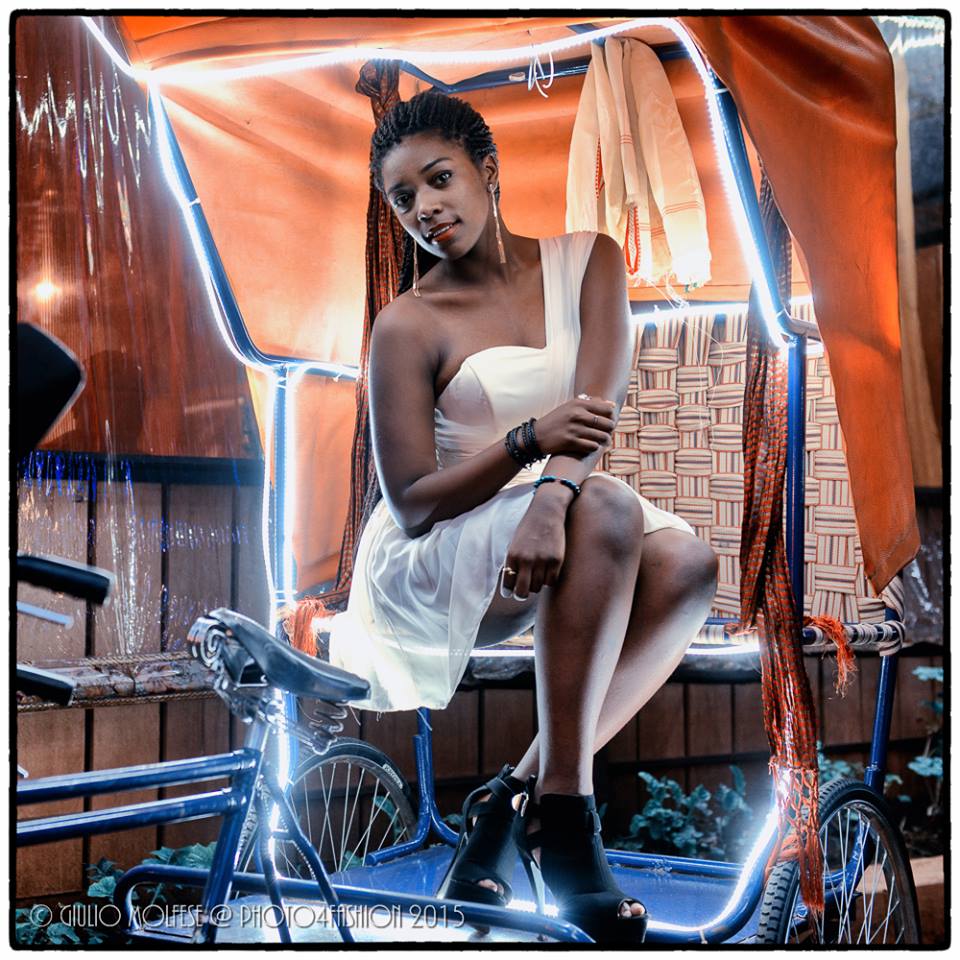 Comments
comments