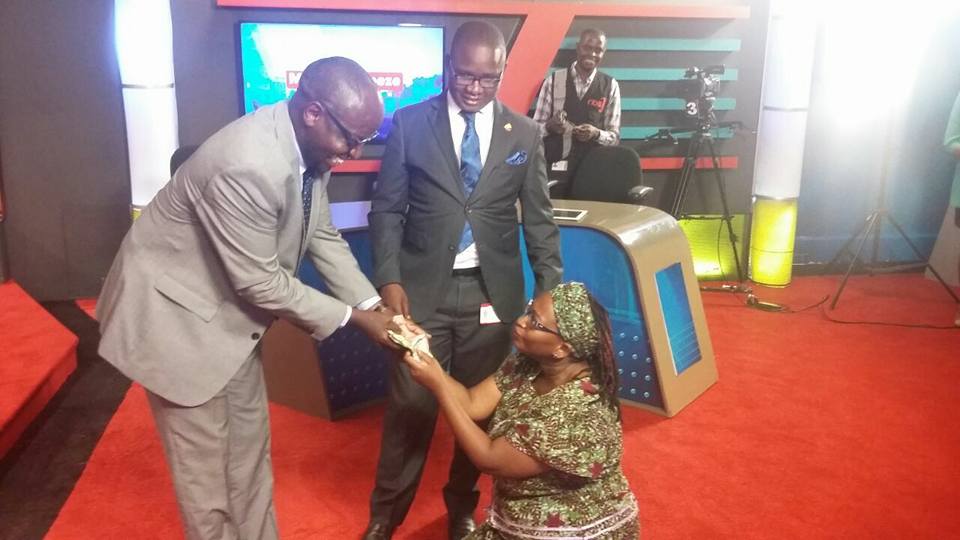 Steadily gaining prominence, Dr. Stella Nyanzi's pads for girls campaign is on its feet and running. A week ago, she raised Shs3.4m on day one and has since gone to $2,327 ( about Shs8.3m) from 61 people via the go fund me crowd sourcing page alone. She set a target of $10K (about Shs35m).
The monetary contributions are also being made via Mobile money. Attempts to get the amount so far raised via mobile money was fruitless after the numbers of the campaign's media team was switched off and failed to pick up calls on several occasions.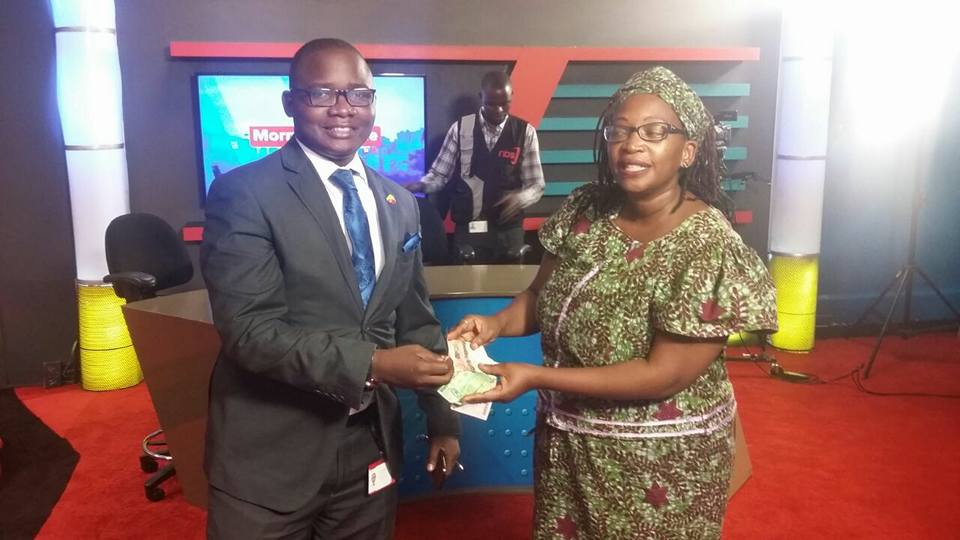 The controversial lecturer made an appearance on NBS TV today morning. The host Simon Njala after the interview made his contribution which she received on her knees like a true Muganda woman.
"Thank you Simon Kaggwa Njala for hosting citizen members of the Working Group for #Pads4GirlsUg on Morning Breeze at NBS Television. Thank you for giving us money to buy sanitary pads to be freely given to poor girls in Uganda. Thank you very much for asking us important critical questions", she posted on Facebook.
Last week she opened "pad banks" where well-wishers can deposit sanitary pads.
We shall keep you updated on the campaign.
Comments
comments