In case you have been wondering how the 77 days of glory started, here is a revelation by the head pastor at the Rubaga Miracle Cathedral. He revealed that its the work of the holy spirit.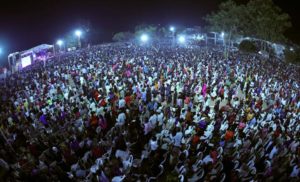 "When the Holy spirit first spoke to me about the 77Days of glory way back in Kyankwanzi, I just had a glimpse of what he said and simply obeyed.By 18/09/2016, we launched phase one and God proved his power as he healed, delivered and set many from the captivity of witchcraft free. We had never been there before and by Dec/4th, as we concluded phase one, the Holy spirit said phase two', he revealed on his Facebook page.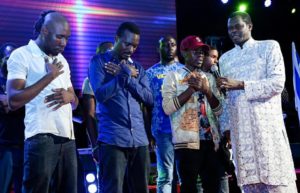 When the "season two" ended last week, many would have expected him to rest and then resume with the usual ministry but the pastor stated that the holy spirit told him to continue with the days of glory.
"Personally, I thought I was now going to rest and continue ministry as usual, but he's my friend. When he speaks, my duty is to obey", he revealed.
He revealed that the next 77 days of worship, praise, healing and revival will be even be more powerful than before.
"He (the holy spirit) promised a three phase anointing, the completeness of the trinity, three phase power, restoration, even miracles are going to happen in three phases. All I know is when God speaks, my duty is to obey and he does the rest", he concluded.
The 77 DOGS broadcast live on the Internet, radios and Television has seen various miracles happen including conversion of various secular artistes to Christianity. There have been countless testimonies.
Comments
comments