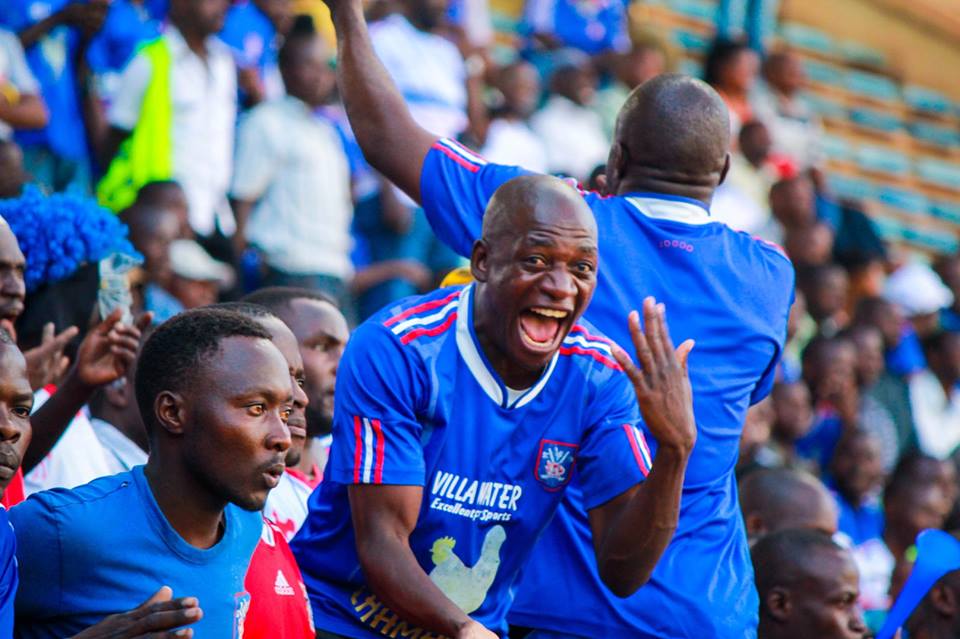 SC Villa players came under fire in recent weeks following failure to win games. Their fans mobbed the players and at the height of frustration some demanded to be compensated their transport and match ticket fees.
After training yesterday players through Villa team captain Martin Kiiza apologized to their fans for disappointing drop of points. "We are sorry disappointing our fans who travel long distances to come watch us play. We create a lot of chances but we fail to convert them. In the next games we promise to do better" said Kiiza
SC Villa held its usual training session at Villa Park located in the out skirt of Kampala. As a way of strengthening their tactics, Coach Shafik Bisaso invited a first division team Sharing Nsabya and they played against it.
Villa players were stormed by angry fans in Jinja after their 1:1 draw against bottom placed JMC Hippos. Villa's next game will be this week on Saturday as they will host 10th placed Lweza fc. Lweza has lost the two opening second round fixtures.
Villa are yearning to close the gap between them and table leaders KCCA who will not be in league action this weekend since they have to travel to Angola for their CAF champions league second leg against Primeiro de Agosto. Villa last won the league in 2005.
Comments
comments