The Azam Uganda Premier League second round will kick off tomorrow at different venues after its two months break off since December last year. All the 16 teams have been working hard through frendlies to keep their players fit and also boost them tactically so that they can strongly compete for places/glory in the league.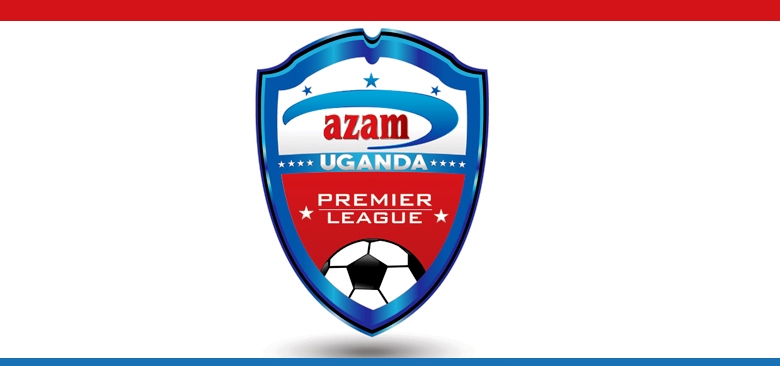 The entire last week teams were unveiling their new recruits to the fans and vowing to make their fans happy in the second round. Table leaders KCCA did not spend any coin in the transfer window as they utilized their academy of Kibuli SS where the club promoted six fresh talents. Second placed SC Villa has been busy in the transfer market which saw them bring back Emanuel Okwi at Villa Park and poached former Express coach Wasswa Bbosa and made him the assistant coach. Express FC, Kirinya Jinja SS and Bul FC have dominated these transfers having at least each signed over 6 players.
Below is how the teams featured in the transfer market;



KCCA
In: Allan Okello, Julius Poloto, Joel Nasasira, Herbert Achai, Mustafa Kizza and Peter Magambo (all promoted from youth side)
Out: Farouk Kawooya (Bul – loan), Sakka Mpiima (Police), Hakim Ssenkumba, Martin Mpuuga, Paul Willa and Brian Ochwo (Police – loan), Lawrence Bukenya (The Saints), Ronald Kikonyongo (The Saints – loan), Ceaser Okhuti (Onduparaka), Ronald Musana (Nakumatt)
SC Villa
In: Arthur Arakaza (Vital 'O), Farouk Musisi (Proline), Sulaiman Luzige and Emmanuel Okwi.
Out: Yasin Mugabi (Police), Mike Sserumaga (Vipers) and Yesseri Waibi (Bul).
Express FC
In: Joseph Semujju, Sulaiman Jjingo, Rashid Nsubuga, Juma Ssebaduka (Stegota), Muhammad Ochaya Sharif (Nakaseke International College), Remmy Makumbi (Blessed Sacrament, Kimanya SS), Vincent Onyebuk, Jien Didie and Daniel Otto (Kireka United).
Out: John Semazzi, Isaac Sserunkuma, Ali Kiggundu, Ivan Mutumba, Bob Kasozi, Paddy Tebusweke, Rogers Lukwiya, Richard 'Gazza' Kigozi, Muhammad Kayongo and Yaffesi Mubiru.
Vipers
In: Mike Sserumaga (SC Villa), Moses Waiswa (Vaxjo, Sweden), Aziz Kemba (Sofapaka, Kenya), Milton Kaliisa (Bul), Francis Onekaliti
Out: William Wadri (Police), Joseph Ssemujju (Express), Hassan Wasswa Mawanda (Lebanon) and Patrick Ssembuya (Bul)
URA
In: Said Kyeyune (Proline) and Hamis Kiiza (Free State Stars, SA)
Out: Allan Owiny (Thika United)
Sadolin Paints
In: Karim Ndugwa, Yunus Baker (Lweza), Deo Otieno (Bul) and Deo Katumba (from U-17)
Out: Robert Achema, Ivan Lubaale, Franco Oringa and Blaize Nkolo
Bul FC
In: Brian Bwete (Lweza), Abel Dhaira (IBV), Yesseri Waibi, Asuman Alishe, Fred Agandu, David Bagoole, Patrick Ssembuya (loan – Vipers), Robert Achema (loan – Bul), Farouk Kawooya (loan – KCCA), Rasak Saheed Abiola, Villa Oromchan (URA) and Isaac Sserunkuma (Express).
Out: Salim Wekiya, Emmanuel Kalyowa, Hassan Musana (Loan), Deo Otieno, Andrew Kalule, Richard Ariu, Julius Malingumu, Jonathan Katende, Edgar Luzige, Bronson, Sserumira, Augustine Nsumba, Milton Kaliisa.
Kirinya Jinja SS
In: Hannington Kalyesubula (SC Villa), Solomon Mbowa, Moses Kamya, Isaac Ntege, Bashir Mutanda (Loan from Vipers), John Semazzi (Loan from Express), Collins Agaba (Loan from Vipers), Baize Anthony (Sadolin), Ivan Lubaale (Sadolin) and George Senkaaba (The Saints).
Out: Johnson Wakalaita, Ngobi Kowa, Edward Kakembo, Derrick Ssemere and David Kizza.
Lweza
In: Manko Kaweesa, Ronald Muganga, Ismail Kazibwe, Ivan Mansur Mutumba and Jeremiah Ssebuyira, Sharif Ziraba, Moses Nsubuga, Charles Ssempa and Deo Obadanga.
Out: Brian Bwete, Baker Yunus, Karim Ndugwa, Moses Ndaula, Salim Sowedi and Asuman Alishe
Proline
In: Ronnie Kisekka, Andrew Asiku and Godwin Buule
Out: Sakka Mpiima
Soana
In: Baker Lukooya (Bright Stars), Franco Oringa (Sadolin Paints), Paddy Muhumuza (Lweza), Francis Olaki (Free) and Nasir Mbabali.
Out: Hamis Kitagenda, Samuel Oguttu and Godfrey Wakabu
Police
In: Hakim Ssenkumba, Yasin Mugume, Brian Ochwo, Martin Mpuuga, Paul Wila (Loan – KCCA), William Wadri (Vipers), Yasin Mugabi (loan – SC Villa)
Out: Godfrey Kateregga, Peter Ssenyonjo, Saddat Kyambadde
JMC Hippos
In: N/A
Out: N/A
The Saints
In: Ronald Kikonyongo (KCCA – loan), Moses Lubega
Out: N/A
Bright Stars
In: Yaffesi Mubiru (Express), Emmanuel Kalyowa (Bul), Derrick Ssemere (Kirinya Jinja SS), Jakech Samson (SC Villa)
Out: Baker Lukooya
Onduparaka
In: Iddi Babu, Fahad Toko and Austine Opoka
Out: Farouk Kawooya (loan with KCCA ended)




Comments
comments