The Shs6bn oil bonanza code-named "Presidential handshake" has taken a new twist! To bring you up to speed, Mr Eric Sabiiti, a legal officer with the Electoral Commission who filed a petition in the Constitutional Court seeking an order to block any investigation into the oil cash bonanza has made a U-turn.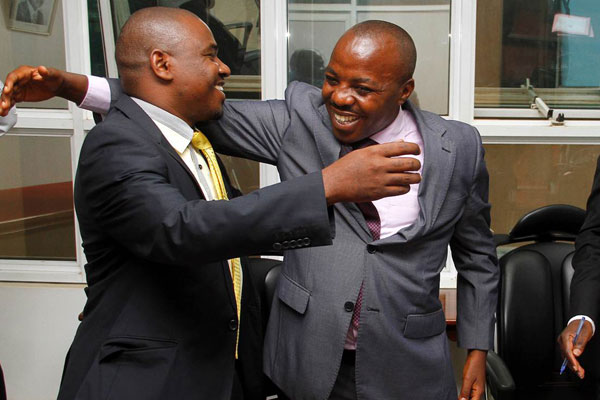 The deputy justice issued an order stopping Parliament or any individual from investigating the Shs6b oil cash bonanza gifted out to 42 government officials for the role they purportedly played in the oil dispute between Uganda and Heritage Oil and Tullow Oil over capital gains tax and Mr. Sabiiti was one of the supporters of this order.
Mr Sabiiti had earlier described the beneficiaries of the whooping cash as "diligent workers and government officials from ministries of Justice, Energy and Finance alongside the Uganda Revenue Authority who deserved to earn the bonuses code-named "Presidential hand shake"
He now wants to be on with the "good guys"!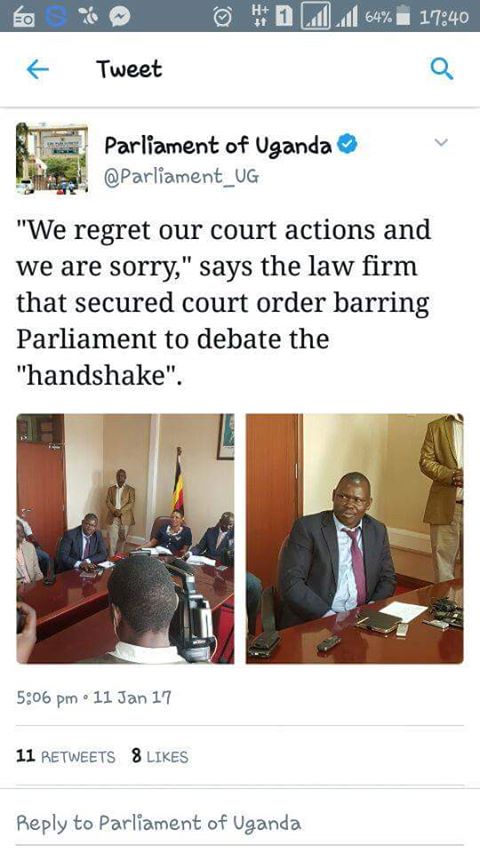 While speaking on NBS TV yesterday, the lawyer who a few days ago was in jubilation and defended Justice Steven Kavuma's order has swallowed his words and humbly asked the nation to forgive him.
"As a lawyer, I was representing; I am going to communicate to my client to withdraw the petition", he stated.
It seems at this moment in time, only Kavuma's shadow has no choice but to be associated with him after the speaker of parliament, the judiciary, Uganda Law Society and now, the petitioners have all denounced his order.
Comments
comments