After speaker Rebecca Kadaga described deputy justice's order as "stupid", the Uganda Law Society (ULS) has also weighed into the controversial court order and denounced the ruling.
They urged parliament to be more strict when vetting judicial officers to avoid such incidents in the future. In a statement issued by the law society president Mr. Francis Gimara, they denounced the court order.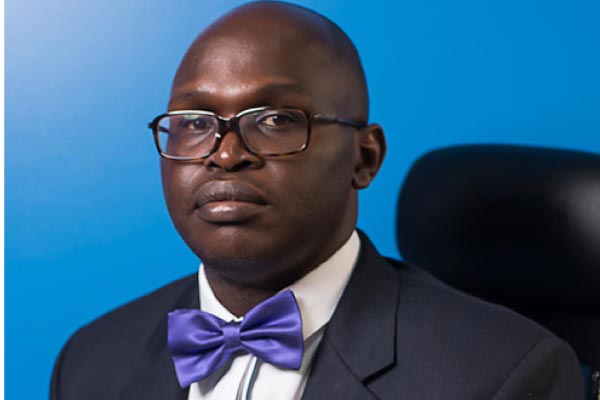 "The order indeed sets a dangerous constitutional precedent with serious negative effects on the functioning of the legislative organ of state. In Uganda Law society's view it is not appropriate for the Judiciary to intervene in the deliberate process of parliament", the statement read in part.
The Law Society noted that judiciary should respect the independence of the parliament.
"Judiciary role is limited to determining the validity of the outcomes from the legislative process", it read as it explained that the judiciary ought to desist from abusing rights which are derived from the constitution.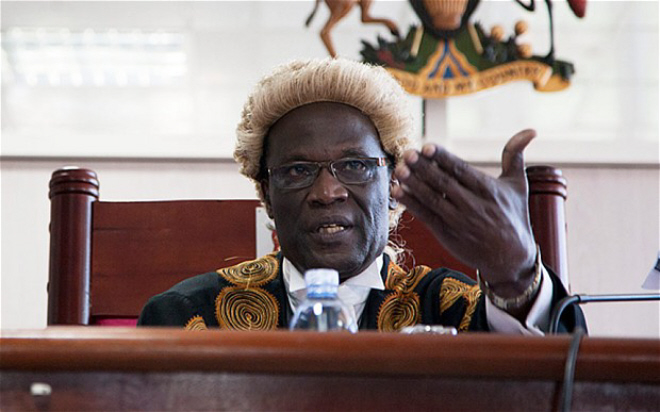 In a thin veiled disapproval, the statement warned parliament to "learn from the incident".
"…Uganda Law Society urges Parliament and all decision makers to learn from the incident about the need to strengthen the vetting process."
They also expressed interest in joining petition against the deputy justice's ruling.
The order made by justice Steven Kavuma prohibits any party including parliament from conducting any inquiries into the controversial "6bn. handshake" where over 42 government officials were rewarded with huge amounts of money after winning a legal battle with Tullow Oil last year.
Uganda Law Society is an association of lawyers charged with ensuring high levels of professionalism among lawyers and promotion of human rights in Uganda.
Below is the full statement.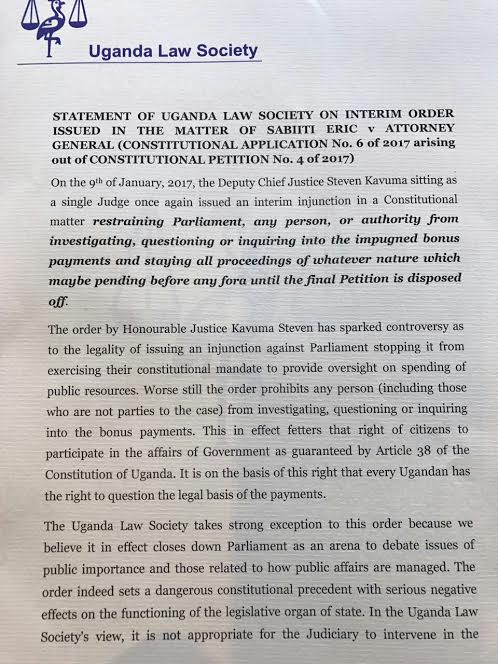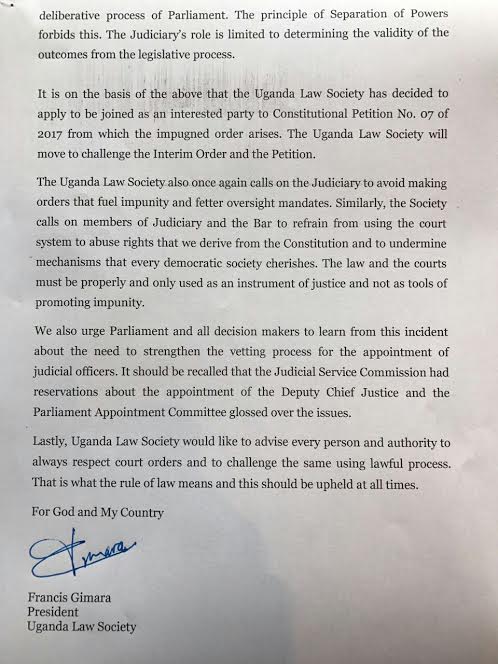 Comments
comments