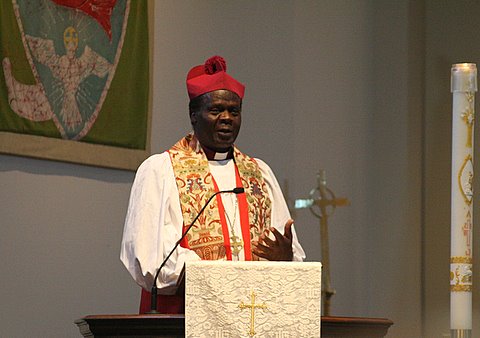 Retired archbishop Mpalanyi Nkoyoyo was has been rushed to UK in critical condition. According to reports, he has been battling respiratory complications since late last year and is in need of over Shs200M for an operation in the UK after different referrals from Kenyan and American hospitals did not yield much.



Current head of Church of Uganda, Archbishop Stanley Ntagali launched fundraising platforms to raise funds and calls upon the public to actively participate.
The former archbishop was one of the main leaders in the organisation and mobilisation of funds for the successful visit of the Pontiff in November last year before he fell ill.
Nkoyoyo was the head of Church of Uganda between 1995-2004 before he handed over to Henry Luke Orombi in 2005.




Comments
comments