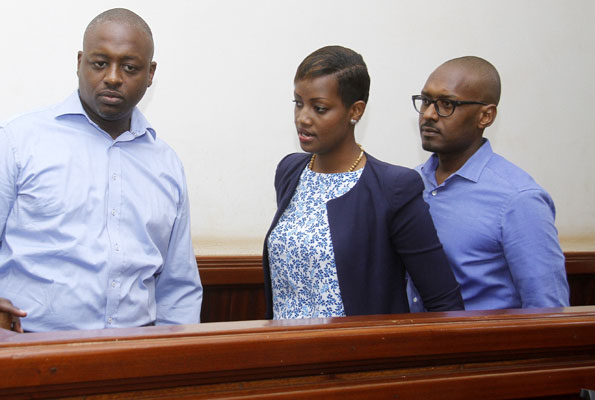 Kanyamunyu who is the prime suspect applied for bail in December and will appear before court for bail case hearing which would determine whether to let him free on bail or keep him in cells
He applied for bail claiming that it is his constitutional right to be granted bail, won't interfere with the investigations and has sureties who would make sure he appears back to court when needed.




Once investigations are complete the trio will be committed to the High Court for trial.
Prosecution alleges that on November 12, while at Game Stores, Kanyamunyu in company of his girlfriend, allegedly shot Akena whom he accused of scratching his car, and drove him to Norvik hospital where he died from.
His brother Joseph Kanyamunyu is held on condition that the telecom printouts indicated that he was contacted immediately after the incident, which puts him in position to be having some knowledge on the incident.




Comments
comments