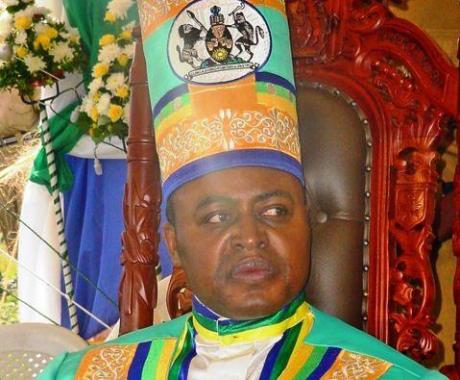 Jinja court Magistrate has today morning adjourned the Omusinga of Rwenzuru Charles Wesley Mumbere's case to Thursday the 12th of January 2017. Mumbere had appealed for a court bail in the charges that were opened up against him together with his royal guards by Jinja court Magistrate following the Kasese clashes last year.
In a court ruling on 28th December last year, Mumbere was subjected to charges of murder, treason and terrorism and remanded back to Luzira.
Mumbere was arrested together with other 150 royal guards from his palace in November last year after clashes between his royal guards and the UPDF officers.
The Preliminary Objection ruling is to be made on Thursday Morning this week and it shall touch the root of Mumbere's bail application .
Comments
comments