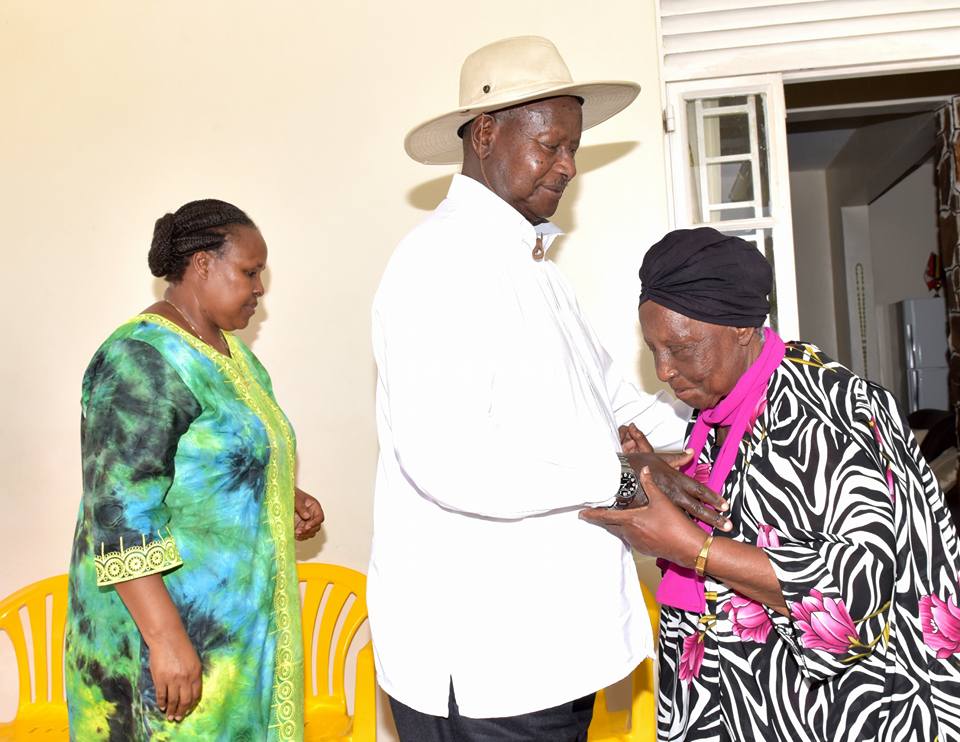 Today President Yoweri Kaguta Museveni visited his longtime friend Maria Augustina Mutahangarwa who is now 91yearsold in Isingiro District.



On his Facebook page read, "During the war against Idi Amin and later the Obote regime, she used to offer me sanctuary from soldiers who were hunting for me whenever I was crossing into or coming from Tanzania. I am glad that the good Lord continues to give her good health."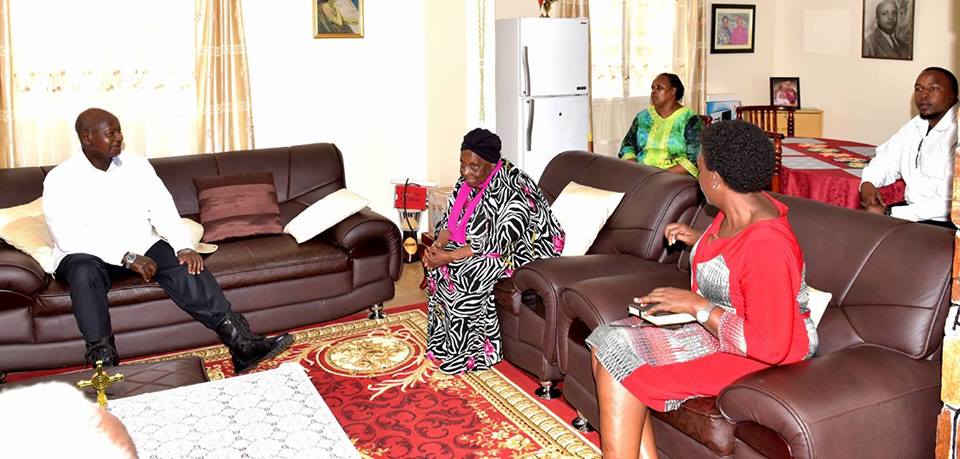 He continued to explain how Isingiro helped him win the war, "I also met FRONASA veterans in Isingiro at Kikagate Primary School. When we got here in December 1978, we recruited about 200 combatants and by the time we overthrew Idi Amin in 1979, we had about 9,000 fighters."
Museveni's visit to Isingiro was not mainly to visit Mutahangarwa but to address the residents about the solutions to their long dry spell that has been the cause of hunger epidemic in the area.

"About the long dry spell that has affected Isingiro, we should know that we are paying a price for environmental degradation. People have encroached on wetlands, forest reserves, river banks and lake shores, interfering with the ecological system. All these encroachers should leave peacefully,"
However, he promised that the Government will do the needful and help resettle all degraded areas. "Isingiro will soon get piped water from River Kagera. We shall also establish an irrigation scheme. For those with means, I urge them to procure solar-powered water pumps to do their irrigation. Also, consider planting drought-resistant crops like cassava, millet and Irish potatoes." Museveni added.




Comments
comments