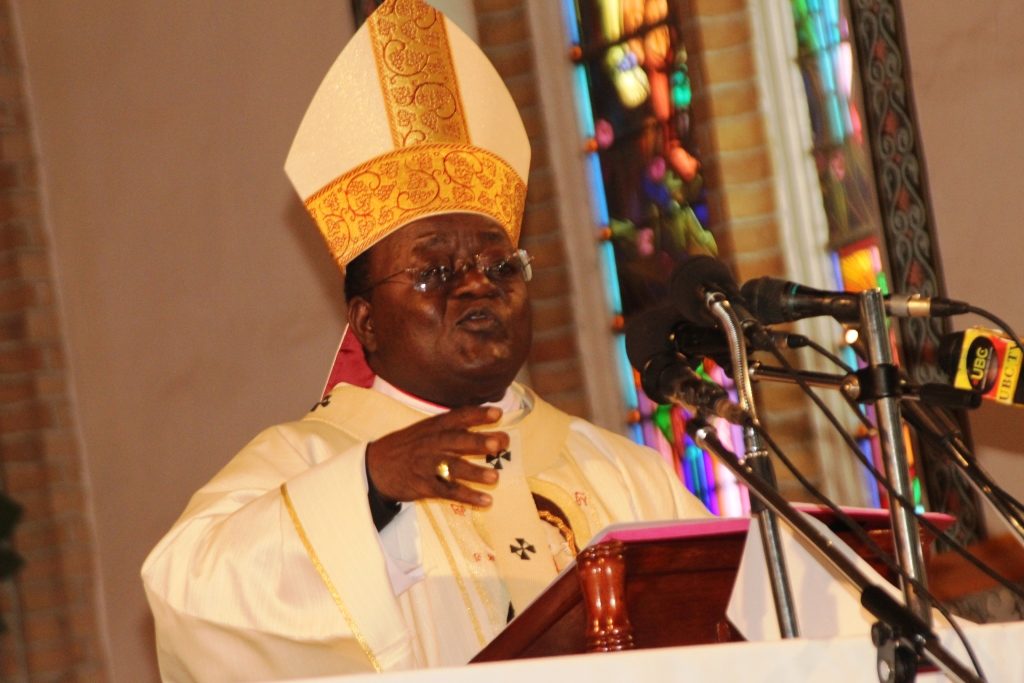 It is a norm for several people to only go to church on big days like Christmas. Archbishop Dr. Cyprian Kizito Lwanga who led Christmas at Rubaga Cathedral wasn't surprised by the large numbers of people who turned up.
"There are those who only attend Mass on Christmas, Easter and Ash Wednesday, please come more often," he said drawing laughter.
Several bigwigs were in the congregation during the mass including Buganda Katikkiro Charles Peter Mayiga, Finance Minister Matia Kasaija and Higher Education Minister Chrysostom Muyingo.
Lwanga also wished those who were born on this day a happy feast day. "To all the Emmanuels, Manuellas, Noels and Noelinas I wish you a happy feast day. One of you is our own Cardinal Emmanuel Wamala."
He also cautioned believers not to get carried away by the feasts and forget the gist of Christmas.
"Christmas is one of the most joyous days in the year, but when rejoicing, let's not only think about food and drink, but remember to be Godlike," he said.
"Let us rejoice in the day of our salvation. Rejoice because the Lord has allowed us to celebrate another Christmas. Some people who were with us last year are not with us this year," he said.
"God become man without ceasing to be God, so that we can become Godlike without ceasing to be man."
"Christmas is also a day of renewal. It is a time for those who are sinning to renew their faith and leave their sinful ways."
Archbishop Lwanga acknowledged the challenges currently faced by families.
"In October the president declared 2017 the year of the family. There are so many problems in families, unfaithfulness, drunkenness … God is reminding us that we should correct these mistakes and go back into his fold."
He cautioned against sin that keeps us away from God. "There should be no room for stealing, no room for murder. No room for destroying the environment. Someone told me this year's Christmas is warmer. It is because we have destroyed the environment. We are paying for what we did. It is time for renewal," he said.
Comments
comments