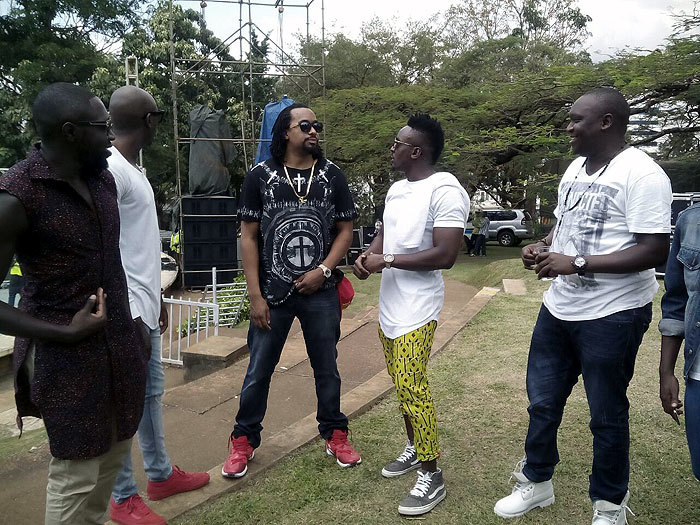 Navio and the Sauti Sol boysLooks like rapper Navio's Njogereza might remain a major hit come 2017! We can confirm that Navio did a remix of the song with Kenyan boy group Sauti Sol during their visit last week.



Navio and Sauti Sol recorded at the Talent Africa studios last Thursday, shortly before their performance at the Ciroc Frosty Party at Club Guvnor.
And it was a dream come true for Sauti Sol; the group made it clear, during their 'Live and die in Africa' tour, in August, that they wanted to be on the Njogereza remix.
Last Thursday, the four teamed up with Navio and gave Talent Africa's in-house producer Sam Lamara a field day.




Comments
comments