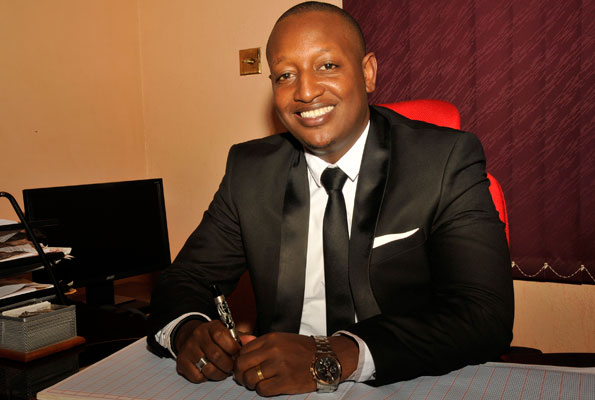 In 1999 while in S.6 vacation, I was a resident in Bugolobi, the same area as Collin Sserubiri, the then presenter of WBS' Jam Agenda, the flagship music show in the country. We became close. In 2002, he left for Canada and informed me that there would be auditions for the next presenter. I did not know what auditions were so I carried all stuff including a laptop. I was prepared to present a full show. When I did the first link, the head of production was so impressed and they called the entire cast to see me and I was given the nod but Nash Kiwanuka who had been called to fill in for Collin continued with show. Every time the show went on air, I would call Elvis Ssekyanzi (then WBS boss) asking him to give me a chance. I learnt that the best people may not get the opportunities but I persisted till I got the show. If it wasn't my cousin Kareen Kamugira who talked to Elvis, I would have not got the job.
My experience at WBS and relationship with Gordon Wavamunno
WBS was the kind of place that gives you the platform. It was a school where you could learn if you wanted to stand out. I became the producer, presenter and editor, things I had had no experience of. Most of the kids in the industry just want to present and leave but we were at WBS all week learning the hard way preparing, for one show. Mr. Wavamunno treated me differently. There was a time he bought me leather jacket after he saw me wearing a counterfeit one on the show. He bought also me some rings. The only time we had a disagreement was when EATV offered me a better contract because I was only earning Shs20,000 per show which translated to 40,000 a week. EATV was offering me about Shs1m. WBS increased my pay to 140,000 per week. I went to Tanzania, stayed for three days. I did not like the vibe and came back.
The rise and rise of WBS
What made WBS stand out was that it had the younger generation like Elvis Ssekayanzi (Wavamunno's son) and the influence of Mr. Wavamunno. He created his own programmes for his audience. Drake Ssekeba was his favourite. With the blend of youthful programmes like Showtime magazine and Jam Agenda, and Ssekeba's Vumbula for the older audience, WBS stood out because it cut across all audiences unlike today where televisions have specific audience. Also, Mr. Wavamuno's business connections simplified work because he had a direct link with the big shots.
The fall of WBS and Wavah's involvement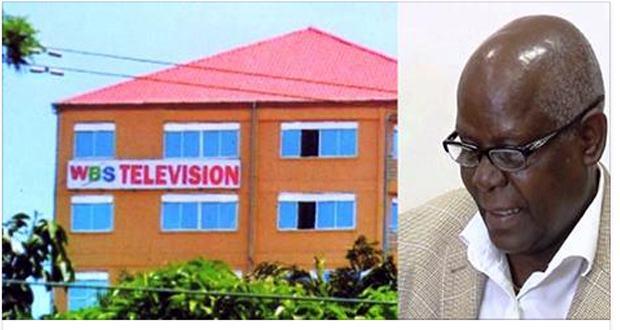 Mr. Wavamunno has done amazing things and run several successful businesses but WBS was a different. He had the passion but some things might not have worked the way he expected like he would expect one to design a new look of WBS
in two days
yet it is something that would take a month! Wavamunno might not have understood how that the creative people are different from the employees at Spear motors, GM Tumpeco and his other businesses. Creative people became celebrities over time and get "big heads". For example, he fired a very exceptional video editor called Hosea Jjemba, who is now a big shot in media. He found him "Facebooking" as he waited for a video to render and ordered him "out of his building". So many talented people left because they felt their future was not guaranteed.
Mr. Wavamuno's close friends like the late Mulwana also influenced certain decisions for example, he would order a certain show to be pushed to a later day so that his friend would be able to watch yet it's sponsored! Elvis leaving WBS to start Silk events was also a huge setback. NTV coming into the market was also a factor. They came in and doubled people's salaries and offered other incentives, leaving WBS with no talent. If he had retained the talent, WBS would have survived because they commanded a big audience.
My offer to URA
As an insider, I offered to save WBS when it was up for receivership. I had three meetings with URA and the receiver Mr. Karamagi Kabiito. The problem at WBS was content and I would provide that because they had the infrastructure. I projected to make them Shs7bn
in seven years
was excited. Mr. Kabiito however was impatient and decided it was best to sell of the station to Kwese TV, making it just a memory in Uganda's broadcasting history.
Parting shots
I feel so sad about the closure of WBS. I wish my colleagues would come together and do a dinner to thank Mr. Wavamunno because he is responsible for all our flourishing careers. I feel sorry for my colleagues who lost their jobs. Good thing I have hired a few. If we would have united to revive WBS, it would have worked. Also, I feel Mr. Wavamunno could have saved the station. I really don't know what happened because he loved the station so much. He was so involved
Comments
comments