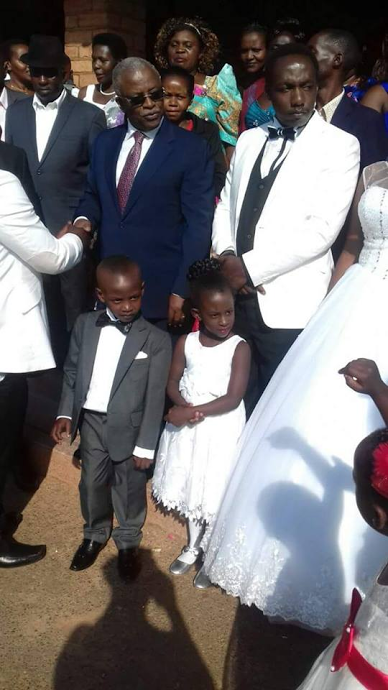 Remember Christopher Aine? The Amama aide whose "disappearance" after the "touching the leopard's something something" became fodder of media speculations. He was a wanted man with Ug.shs. 10M bounty on his head. His face was allover police posts and stations and some broke Ugandans prayed to chance crossing paths with him. Shortly, social media was awash with photoshopped images of his purported "dead body".
Suddenly, after elections, he appeared on the scene at the Gen. Salim Saleh's home.
Well, it comes no love has been lost between the former companions. According to circulating news, former PM Amama Mbabazi was the chief guest at Aine's wedding and the reception is scheduled to take place at Serene suits Mutundwe, a facility belongs to Salim Saleh, the president's brother.
Well…well.. when Gen. Kahinda Otafiire says "leave issues of generals to the generals", you better do because you might end up in general state of confusion.




Comments
comments