We have decided that our children should go to their grannies for Christmas. That way we will dodge the pressure of buying those endless December presents. You know, they have these imaginations we can't comprehend. They bring their end of year report cards and each one of them asks for a present of performing well in class.
Two days later they come and count down days to Christmas then write a list of things they'd love to find under the Christmas tree from Santa! Even after I've openly told them that me and dad are the ones who buy and wrap these presents and Father Christmas is a myth, they love to believe there is a Santa somewhere and will pretend there's one anyway.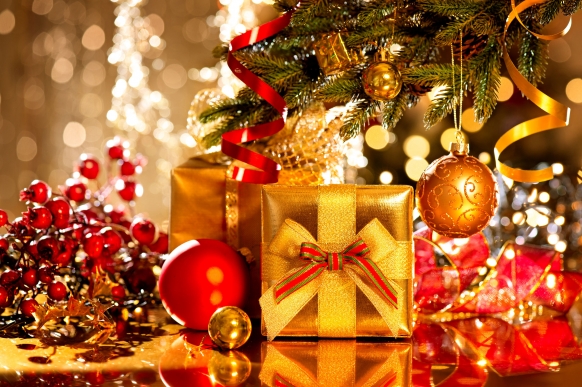 We will dodge all the drama simply because this is a busy season for us and we won't spare time to go shopping with drama queens. I know this is a season of giving. Please don't be getting lazy like us. We are taking a break this year but we gift them during the festive season. Parents, I'd recommend a well thought through trip to the mall. Parents and their children calmly window shopping and agreeing on what presents to get for them.
Shop according to your budget. If you have a small budget, find a place with good but cheap stuff you could get. There are different malls with different prices depending on location. Malls close to the city centre are cheaper than the ones in the outskirts. Supermarkets have a wide range of goodies you can select from as well. There are busy and crowded places like Kikuubo. You will find good presents for your kids being sold on wholesale and at reasonable prices in Kikuubo.



If you are a lover of gently used goodies, try Katwe for toys like bikes or Owino market for a wide range of stuff to gift. When you finally find the desired present, the way you present it matters a lot. You must make a fuss of the whole present thing. Say all the good things the kids have done this year and ensure that they understand why you are gifting them.
Then when the present is finally unwrapped, explain it's use, show how it's used and tell them how tough it was for you to find it. In fact the price you bought it at should be disclosed only to add value to it. Before the kids you bought them for use them, they should be able to handle the gifts you got them with care.
We are not gifting any child this December but we will most definitely make sure their grannies do it instead. This will help create good memories of the time they had in the village when they grow up. Happy gifting parents. If you haven't thought of doing this, please arrange to do it. Come on; It's Christmas!!




Comments
comments