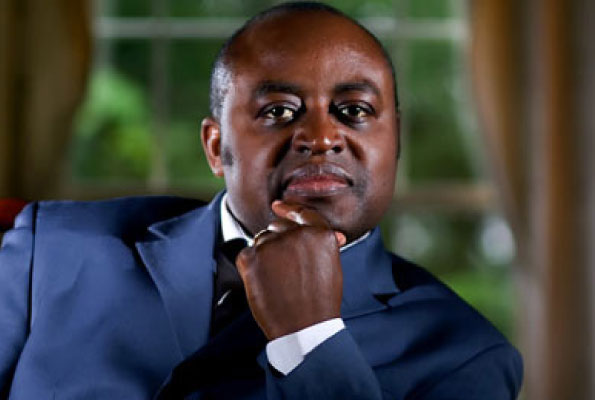 Brig Peter Elwelu, army officer who commanded the bloody attack on Omusinga Mumbere's palace in Kasese has revealed that the jailed king has troops in Democratic Republic of Congo.
While addressing journalists in Kasese town last evening, Elwelu said the Omusinga Charles Wesley Mumbere who is in police detention at Nalufenye police station in Jinja district claims some of the troops were involved in the clashes.



"We have information that Omusinga (King Mumbere) has training camps at Masisi and Butembo and Mayi Mayi were involved in the Rwenzori attacks," he said.
Elwelu also revealed that an unspecified number of Congolese nationals died in the November 27 attacks on the King's palace. He claimed most of unidentified bodies were those of the Congo troops.
When asked how Congolese could have penetrated to Uganda without the notice of the boarder security he blamed the porous boarders on the close ethnic links between the Bakonzo on either sides.
Omusinga Charles Wesley Mumbere was charged with murder and is currently detained in Nalufenya prison, Jinja.




Comments
comments