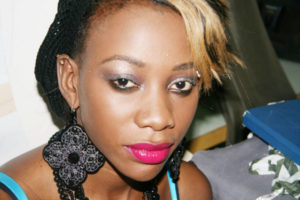 She has been to jail and she knows what it means to live behind bars. Shanitah Namuyimba aka Bad Black was yesterday evening held at Abayita Ababiri Police post along Entebbe road over failure to clear her maid's outstanding salary worth shs2M.
Well aware of the consequences she rushed to clear her maid like they say once bitten twice shy.




She was then released from the police cells. The disgraced socialite hid her now light skinned face from journalists. The police swung into action and chased away those who persisted to take photos. Some alleged the "Mudguard" singer had bribed the officers to protect her from the mud the photos would throw at her after officers turned off lights at the post.
Controversy still follows her like a shadow and we shall keep you updated.




Comments
comments