As it is the norm, Sanyu FM threw the end of year party for their loyal listeners yesterday night. Dubbed "Masquerade party" guests were expected to don masks and many did not disappoint.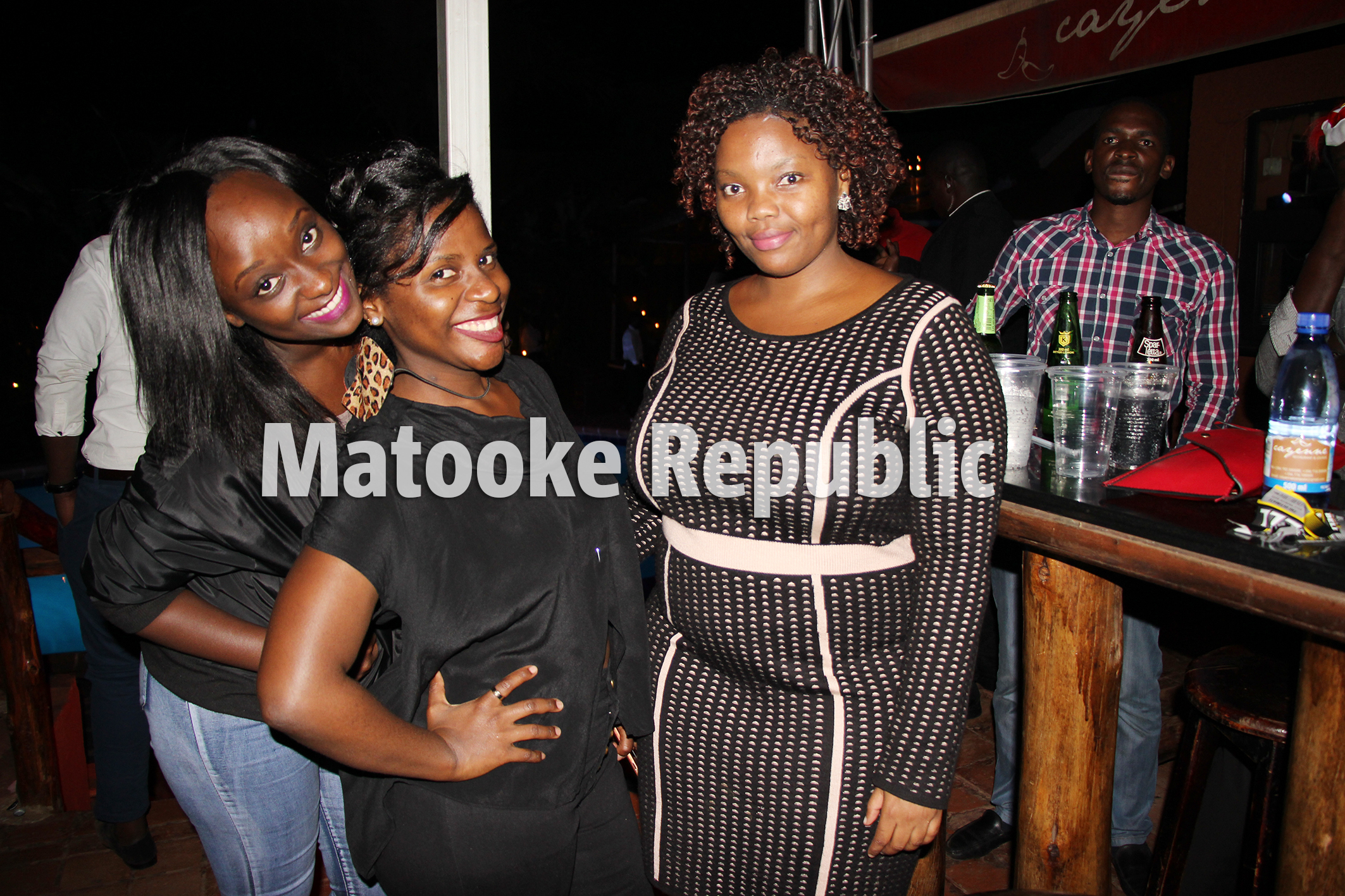 With concealed identity, the masks enabled the listeners (and surprisingly, the presenters), to bring out their wild side. Kampala's party animals made the most of their natural instincts. With free-flowing beer and food, many did not hesitate going back for a second helping. I mean, there was no need to pretend. They were masked! Drive show host Crystal Newman and Nina pulled strokes that would give video vixens a run for their money. They got it!to me




Guest performers from Martha Smalls, Y-Kee Benda and The Mith added the much needed oomph to the already stimulating atmosphere. The Mith had a very impressive stage performance with the crowd rapping along to his lines especially the gritty "Go Hard" song laden with mind blowing lines. (Yes, this is urban radio)
Besides the sumptuous food and drinks, the party goers freely mingled with their favorite Sanyu FM presenters including Nina Crystal, David, Keith, Stefan and Jo.Sanyu FM's DJ Cacie, DJ Ian and a host of other DJs wowed the crowd with crazy mixes that kept them on their feet till
2pm
.
The party was held at Cayenne in Bukoto. Welcome to the festive season folks!
to me
Comments
comments