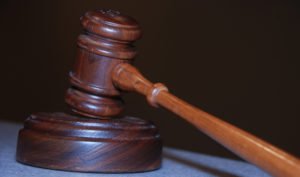 The family of the late Kenneth Akena is not counting on the police to establish the truth about the alleged murder of their son. Our snoops have established that they have hired a private investigator. The investigator will be tasked to stitch the various patches of evidence surrounding the death of the late NGO worker.
While speaking to a local radio on a phone call interview in Kitgum, Aruu South County Member of parliament Odonga Otto revealed that the services of the private investigator will enable them to counter check the findings of the criminal investigations department of the police.



''The private investigator whom I cannot mention will majorly evaluate evidence collected by the criminal investigations department,'' said Otto through his phone call.
Otto has very vocal about death of Akena stirring tribal sentiments as he also threatened to exhume Akena's body if the accused got away scot-free.
Matthew Kanyamunyu, his brother Joseph Kanyamunyu and Matthew's girlfriend Cynthia Munwangari are prime suspects in Akena's death. The accused appeared yesterday before Nakawa high court and were charged with murder.
They were remanded at Luzira prisons and are expected to appear back before court on 6th December 2016.




Comments
comments