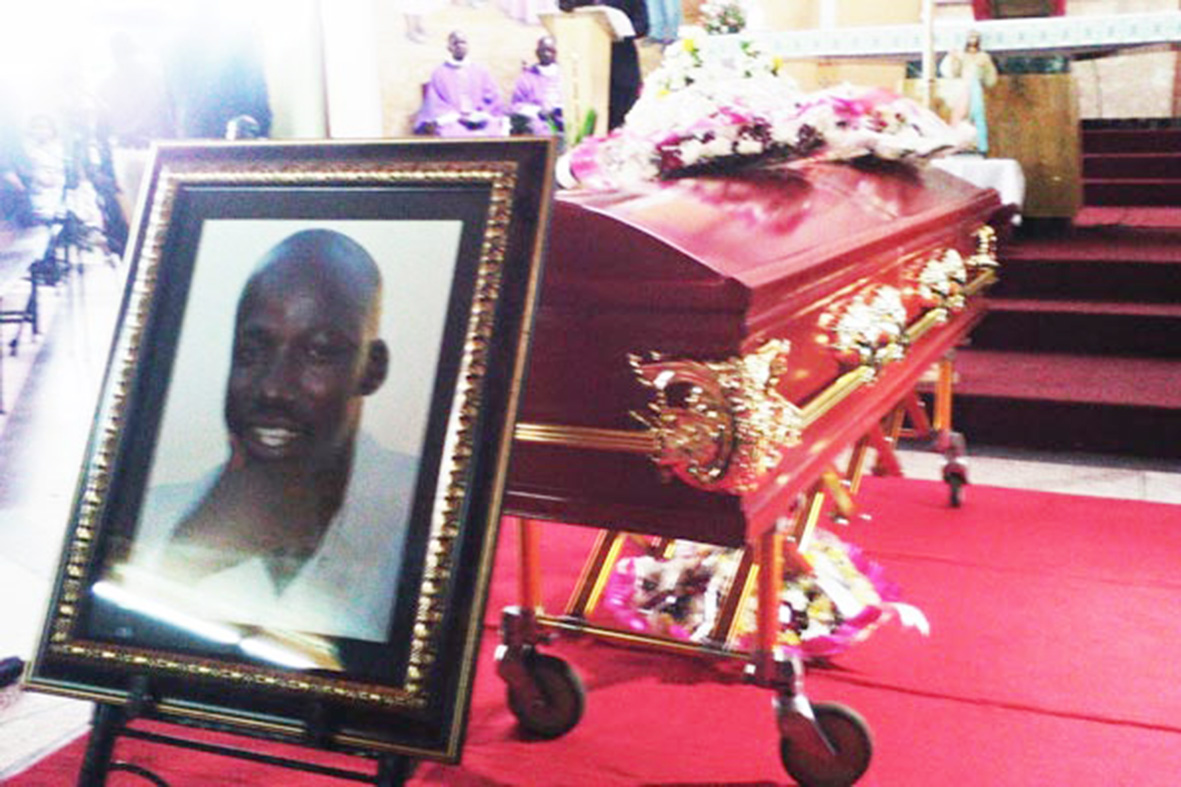 Controversy still surrounds the death of Kenneth Akena, an NGO worker who succumbed to bullet wounds at Norvik Hospital, following an earlier shooting around Lugogo on Saturday.
There are conflicting reports over the circumstances under which Akena who worked with the AVSI charity was shot. Relatives say he told them he was shot by Matthew Kanyamunyu the person who took him to hospital.




According to his dying declaration, Akena was shot by Kanyamumu when he scratched his car shortly after he had withdrawn money from an ATM at Game Stores in Lugogo. Akena said he was shot after he stepped out of his car to try to negotiate with Kanyamunyu.
Kanyumunyu who is the CEO of Quantum Logistics was not found in possession of a gun and his side of the story is that Akena was shot at by assailants who were trailing his Burundian girlfriend Cynthia Munwangari.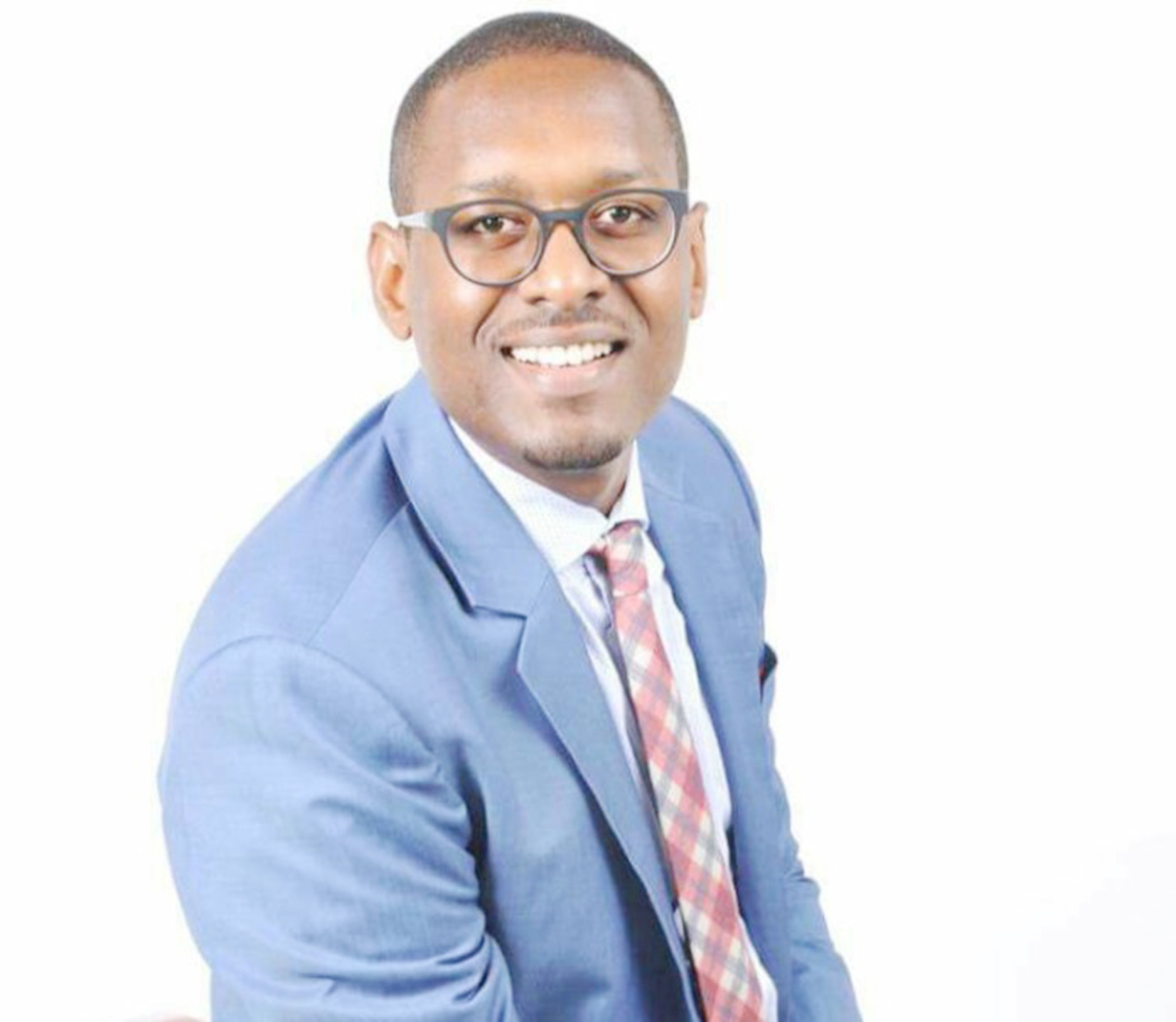 The Kanyamunyu family said Munwangari is a niece to East African Legislative Assembly member Hasfa Mossi who was slain in July this year and that she is also a target because of her divergent political views in the volatile Burundi, which is her home country.
Kanyamunyu and Munwangari were arrested to help Police with investigations and they were still held at Jinja Road Police station by press time.
The murky details surrounding the case have led to frustration among Akena's relatives with Aruu County MP Odonga Otto claiming this is a systematic cover up for the murder because Kanyamunyu is a connected Munyankole.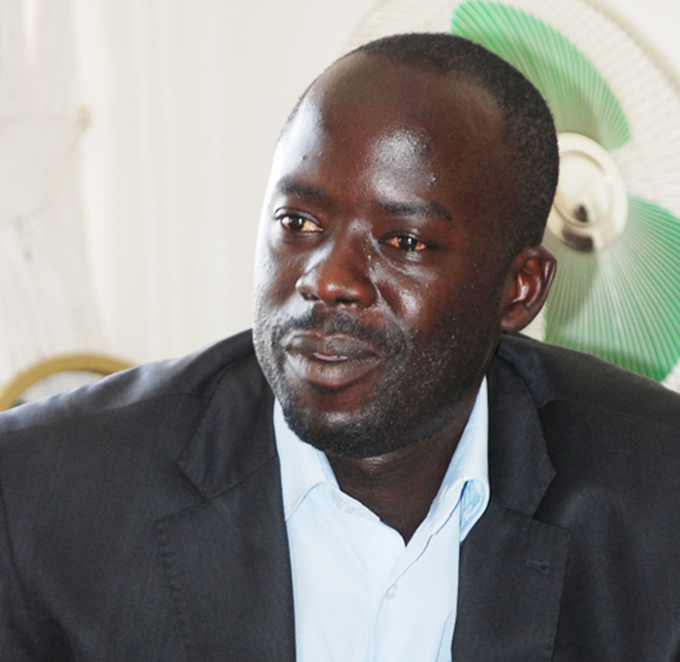 Ïf Investigations don't come out well, we shall exhume Akena's body and take it to Mathew Kanyamunyu's home," Otto said at the deceased's requiem mass in Mbuya on Tuesday.
In his quest for ensuring justice is served, Otto (in-set) has been accused of pulling the tribal card and inciting Acholi people against westerners.
Odonga Otto yesterday claimed there were threats to his life because of trying to seek justice and he went as far as mentioning 'ethnic cleansing' on his Facebook page.
"Unless you want tribal genocide or ethnic cleansing leave me alone … why did your person kill in the first place?"
"If I mean to incite my people even the burial of today will not take place and don't forget no tribe is more superior that another and Forget not I AM FIRST AND ACHOLI BEFORE BEING A UGANDAN and my allegiance will flow in that direction," Otto said.
Media fanning tribalism?
On Monday, a local tabloid Hello reported the incident with the headline "Munyankole Tycoon Shoots Acholi Guy Dead To Impress Babe @ Game Mall.''
The story was condemned for fanning tribalism, and it escalated social media debates on the tribal issue in the country.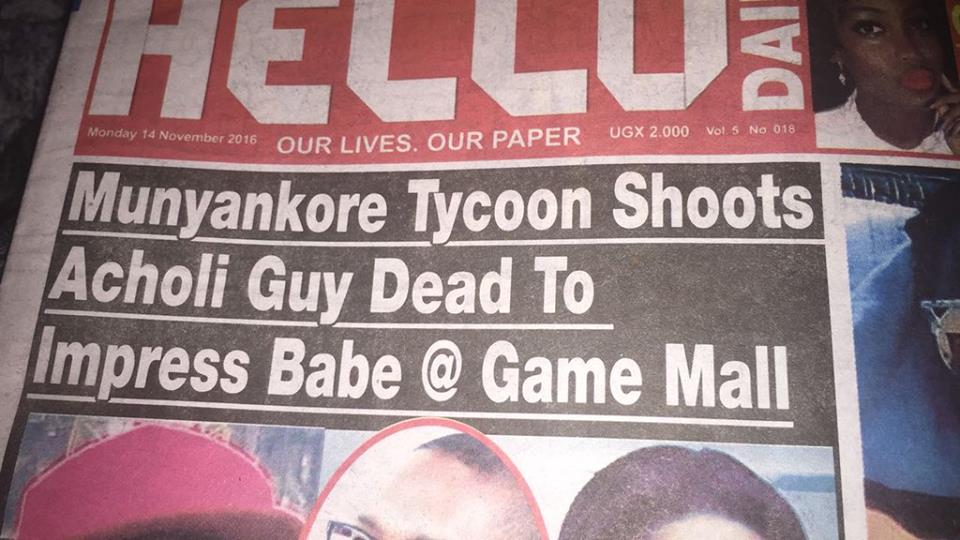 Paulo Echoku, the Chairman of Uganda Media Council released a statement castigating Hello for the story.
"The article, in particular the headline is manifestly sectarian contrary to the provisions of Section 41 of the Penal Code Act Cap. 120, and blatantly misleading as to suggest that a crime has been committed on the basis of ethnicity. The manner of reporting is grossly irresponsible," Echoku wrote.
"Pursuant to powers vested in the Council under Section 9 of the Press and Journalists Act Cap. 105 you are hereby directed to stop and desist from reporting the said subject crime, or any other, in the impugned manner and/or directing the reporting of the crime to an ethnic context that is likely to offend the provisions of Section 41 of the Penal Code Act above mentioned," Echoku warned.
Several of the comments about the incident on social media have verged on tribalism but several other responsible Ugandans have called on others to desist from statements that cause division based on tribe.
EDITORS' NOTE: Uganda has 65 tribes and we pride in living in harmony despite our diversity. Matooke Republic condemns tribalism. Uganda is for all of us and no tribe is lesser than the other.
Comments
comments