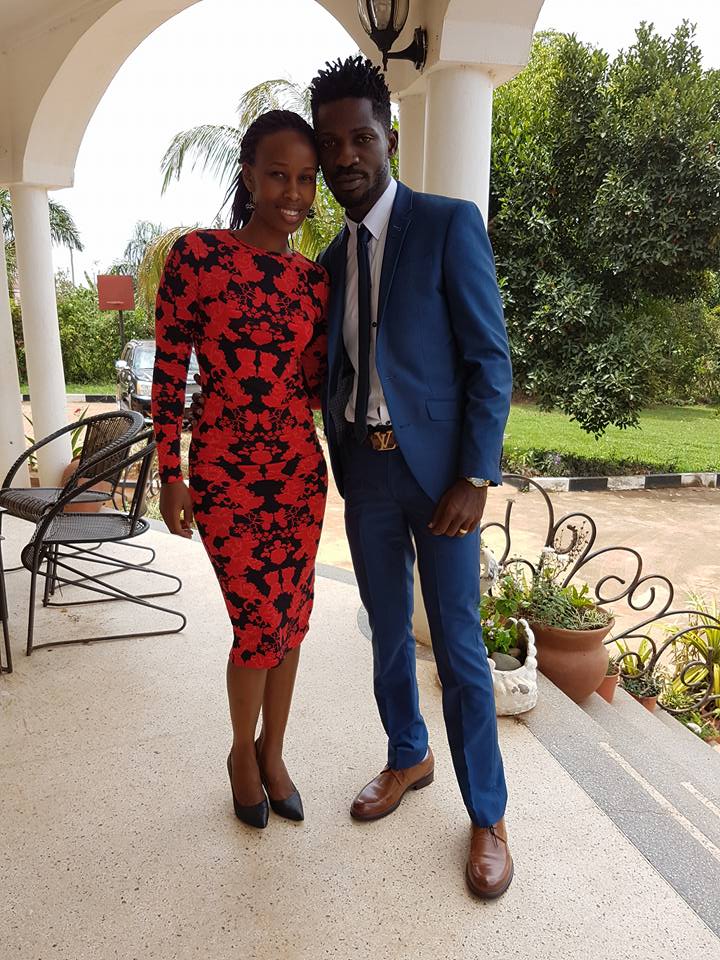 Singer Bobi Wine is increasingly crossing over to the political side. The current law student was among the public figures that flanked opposition leader Dr. Kiiza Besigye as he addressed the press at his Kasangati home upon return from London this morning.
The only thing distinguishing Bobi Wine from other opposition politicians like Lord Mayor Erias Lukwago, Makindye West MP Allan Ssewanyana and Kawempe South MP Mubarak Munyagwa were his dreadlocks as he looked dapper in a blue suit.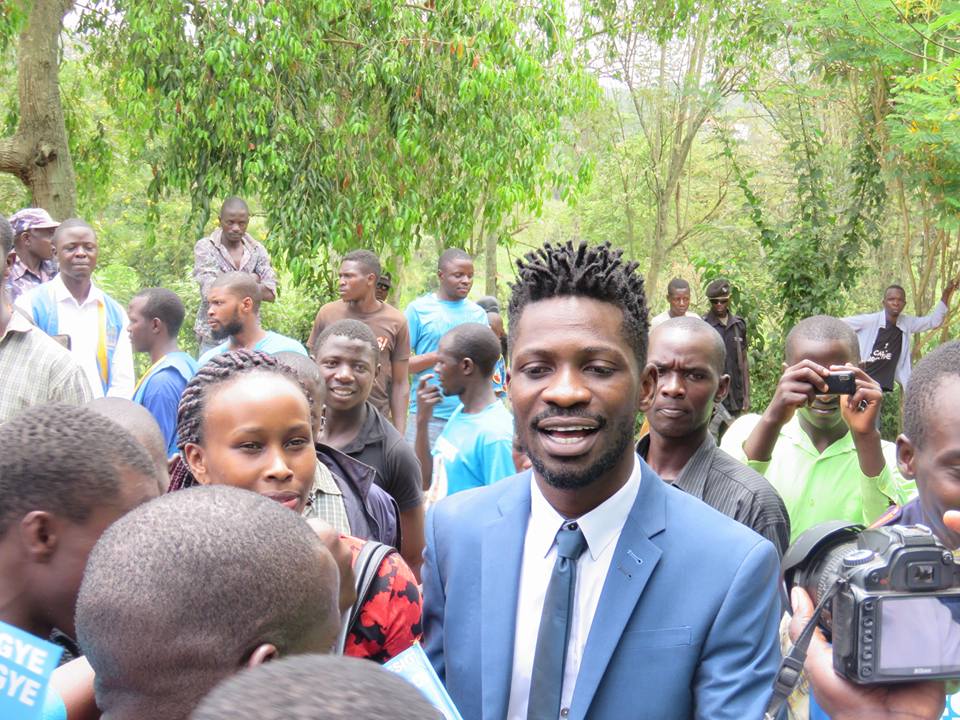 Bobi Wine nurses political ambitions and he hopes to represent the people of Kyadondo East where his and Besigye's homes are located.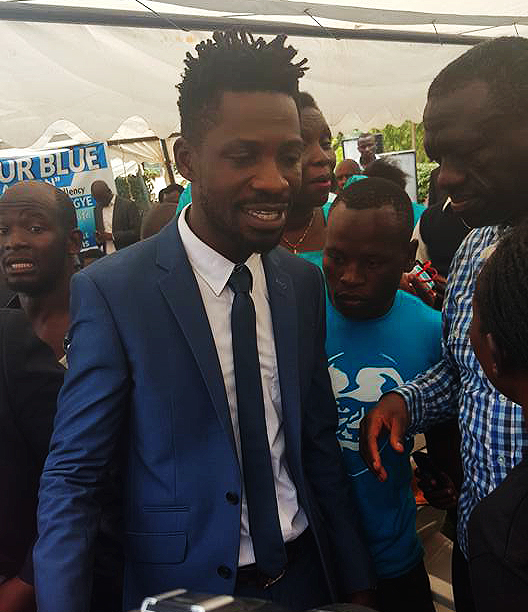 Bobi reeochoed some of Besigye's statements especially how to handle the issue of MPs' extravagance, since they determine their own emoluments.
"Welcome back home #MrPresident. It is indeed a great idea to have a commission that determines the emoluments and salaries of all civil servants from President to a street cleaner (INCLUDING MPS ofcourse).It's so unfair to the common Ugandan for the the legislators to be the ones to decide their payment. That is why the parliament has turned into one big animal farm. I said it before and I say it again,MPS should be serving the people and not otherwise. Uganda needs leaders with big brains,but they must have big hearts too." Bobi Wine said.
Comments
comments